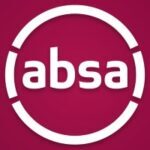 Bring your possibility to life! Define your career with us
With over 100 years of rich history and strongly positioned as a local bank with regional and international expertise, a career with our family offers the opportunity to be part of this exciting growth journey, to reset our future and shape our destiny as a proudly African group.
Job Summary
Ensure that all activities and duties are carried out in full compliance with regulatory requirements, Enterprise Wide Risk Management Framework and internal Policies and Policy Standards
Understand and manage risks and risk events (incidents) relevant to the role.
Job Description
The job holder will act as a single point of contact and coordination for all operating activities relating to the Global Markets business including Front Office business management, operations, technology, and 1st Line of Defence (1LOD) governance activities; for and on behalf of the Country Chief Operating Officer. The job holder will  be directly responsible for directing and managing the Post Trade Services (PTS) team and ensure execution capability is aligned with Global Markets strategy.
PTS is responsible for carrying out all post trade (and related pre-trade) operational services in support of trading carried out by the Global Markets business, and to a lesser extent Treasury. Trading supported by PTS may include trading of Fixed Income, Currencies, Commodities (FICC) and/or Equities products both in principal and/or in an agency capacity, where approved for trading by the businesses supported.
The Markets business supported is a local (In Country) business that forms part of broader pan-African Global Markets trading business, with central management teams based in South Africa. The job holder will have a reporting line into the local Country COO and a matrix reporting line into the Country Markets COO. The job holder will also have additional accountabilities to local Head of Markets, Treasurer and Head of FORC based in South Africa for all related activities.
Education
Bachelors Degree and Professional Qualifications: Business, Commerce and Management Studies (Required)