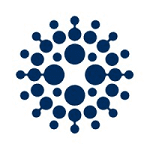 BroadReach
Purpose of the position
The Chief of Party (COP) will serve as the point of contact person for the project. Reporting to the Managing Director, the PI will provide leadership, vision, strategic guidance and management toward the realisation of key program objectives and targets. He/she will be responsible for all aspects of the program, including managing and implementing the delivery of direct services and technical assistance in the areas of HIV/AIDS prevention, care and treatment; family planning and reproductive health (FP/RH); and maternal, newborn, and child health (MNCH). He/she will provide strategic guidance and facilitate collaboration with USG stakeholders, governments, and institutions, and support transitioning of key HIV, FP/RH and MNCH response activities to the Ministry of Health (MOH) of Zambia. He/she will ensure continuous monitoring of the project in line with the USAID/PEPFAR strategies, the UNAIDS 95-95-95 cascade, Zambian government and MOH priorities, and priorities among the selected Provinces and Districts. He/she will liaise with various Provincial and District Health Offices and foster collaboration with the Government of Zambia and other donor funded projects on the implementation of HIV, FP/RH and MNCH initiatives.
The position is contingent upon availability of grant funding.
Key Accountabilities
Senior technical leader advising on the delivery of services, organizational development capacity building, and collaboration between the Government of the Republic of Zambia (GRZ), MOH and implementing partners
Work closely with and supervising project staff, and ensuring the strategic and functional integration of all technical areas
Strong collaboration with USAID, government counterparts, local organizations, and program partners
Ensure timely and quality completion of all program technical and financial deliverables and reports in accordance with PEPFAR guidelines
Support the Senior Technical Advisor and M&E/Data Analytics Lead in internal monitoring and evaluation, and provision of monitoring technical assistance to client organizations
Coordinate with the Finance Director to oversee streamlined operational and financial processes and provide financial management capacity building to client organizations; ensure compliance with the financial and administrative requirements of the award.
Identify opportunities and negotiate partnership programs to leverage other donor, governmental, and organizational resources.
Serve as the primary point of contact with USAID staff; maintain high level of communication with USAID points of contact within project and grants management concerning scientific, technical, programmatic, business and administrative aspects of the award.
Qualifications
Essential qualifications
Medical degree in a Clinical discipline or PhD in public health or related field with significant project management experience preferred.
Desirable Qualifications
Master's in Public Health
Experience & Skills
A minimum of 10 years' experience in the design and implementation of HIV, FP/RH and MNCH programs and in senior leadership positions.
Demonstrated strong technical knowledge and experience in the following areas: HIV testing services and linkage including index testing and HIV self-testing; HIV prevention services including VMMC and PrEP; HIV treatment, care, and adherence support for people living with HIV; viral load testing and suppression; PMTCT and support for pregnant and breastfeeding women living with HIV; essential and basic and comprehensive emergency obstetric and newborn care; antenatal care and postnatal care; FP/RH clinical service delivery; and integration of HIV, FP/RH and MNCH services.
Experience in HSS/HRH, capacity building, and providing technical assistance.
Experience in managing complex PEPFAR funded projects preferred
Experience managing and supervising a large team
Demonstrated excellent written, presentation and oral communication skills, as well as strong public presentation skills, including the ability to represent the project to key stakeholders.
Experience in a role requiring collaboration with complex internal and external organizations, as well as a demonstrated ability to coordinate with the Ministry of Health, USG Implementing Partners, and other relevant partners across all levels of health care system.
Demonstrated ability to manage donor funded projects, including financial, human resource, compliance and quality assurance components with preference given to candidates with knowledge of USG rules and regulations.
Ability to travel locally and internationally.
Ability to produce results and meet all deliverables and targets in a timely manner
Personal Qualities & Behavioural Competencies
Committed to high standards and continuous improvement
Good influencing and interpersonal skills with people at all levels
Confident and comfortable to challenge senior stakeholder thinking
Ability to operate in a high-pressure environment with conflicting priorities and tight timelines
Ability to speak and present proposals with conviction
Resourceful, creative and innovative approach to work
Collaborative nature of working across different teams
Ability to effectively prioritise and plan work
Good negotiation skills with the ability to navigate and relate at all levels
Be solution focused
Ability to build rapport and credibility with stakeholders
Capabilities
Winning, Enabling and Delivery of Projects
Opportunity Development, Capture Management, Proposal Development, Organized, Disciplined, Analytical
People Leadership/Self Leadership
Selections, Development, Delegation, Example, Self-Confidence, Independently responsible, Curiosity, Change Management
Strategic and Holistic Decision Making
Governance and legal awareness, Financial acumen, Risk management, Strategic perspective
Relationship Management
Institutional Representations, Taking the long view, Building common ground, Mutual respect, Responsiveness, Standing for the other, Engagement