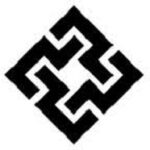 At First Quantum, we free the talent of our people by taking a very different approach which is underpinned by a very different, very definite culture – the "First Quantum Way".
Working with us is not like working anywhere else, which is why we recruit people who will take a bolder, smarter approach to spot opportunities, solve problems and deliver results.
Our culture is all about encouraging you to think independently and to challenge convention to deliver the best result. That's how we continue to achieve extraordinary things in extraordinary locations.
Job description:
Overall Job Purpose
To provide effective and efficient survey controls, function and support to management as well as ensuring compliance to legislative requirements (Mining Regulations)
Specific Job Responsibility
The specific tasks to be performed by the position holder will include;
Receive and respond to identified survey needs.
Support the Mine Planning Department in ore resources to reserve conversion process as well as material balances.
Adhere to statutory requirements.
Ensure legal and procedural compliance when executing tasks.
Ensure that management data and associated projections are competent.
Oversee quality of the survey services to operations.
Check and ensure that the survey team has a valid PPE strategy.
Review and update safe operating procedures and instructions as necessary.
Provide safety information in all work instructions.
Manage and ensure best practice in survey data, recording and evaluation system.
Custodian of all survey related data and information – ensuring appropriate security and recovery strategies are in place.
Conform necessary layouts and survey plans and documentation sign-off.
Review and adjust reporting and evaluation methodology as necessary.
Oversee and respond to performance of the survey section.
Identify and arrange necessary training and development.
Perform any other duties assigned by the supervisor.
Oversee and manage site wide regulatory compliance with drone operations.  Act as the single point of contact between Kalumbila and the Regulators.
Job Specific Competencies
The Chief Mine Surveyor  will require knowledge, skills and experience in the following areas:
High level of Health and Safety awareness and management.  Lead by example.
Well versed in the use of Surpac as primary software.
Knowledge in large multi open pit operations utilising GPS equipment, CT scanners, drones, total stations and associated software packages (i-Site Studio,  Pix 4D GIS will be an added advantage).
Ability to interpret and implement mine plans and effectively achieves targets and goals.
Basic First Aid.
Adept in team building and team development as well as practical leadership.
Excellent people, project and disciplinary management skills.
Excellent supervisory, administrative and mentorship expertise.
Key Job Attributes
Well-developed English reading, writing and speaking skills.
Ability to effectively plan in advance.
Must be methodical and plan in advance.
Must be a meticulous observer.
Ability to work independently.
Ability to communicate effectively.
Must be an excellent team player and leader.
Must be able to work