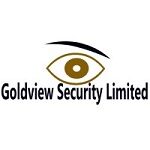 Goldview Security Limited
CLO stands for Chief Legal Officer. A CLO is the head of the legal department in an organization and part of the senior management. They tend to all legal matters internally as well as externally. Every organization needs to have a legal head with a team to avoid possible liabilities.
The Chief Legal Officer is the head of the corporate legal department and is responsible for the legal affairs of the entire corporation. This role includes providing legal counsel to the board of directors, chairman of the board, chief executive officer and other senior management. The CLO must possess strong initiative, as well as excellent management and leadership skills and strong business acumen.
A juris doctor (JD) and an applicable state license to practice law are required.
Typical duties of the Chief Legal Officer:
Developing and leading corporate legal strategy to promote and protect the company's matters
Developing and leading internal audit and corporate compliance programs
Overseeing delivery of legal services and resources to accomplish corporate goals, strategies and priorities
Maintaining proper corporate interactions with the relevant local, state and federal governmental bodies, legislatures and the community at large
Advising the CEO and other senior corporate officers on a variety of issues
Participating in the formulation of general management policy as a member of the executive management team
Managing a team of corporate counsel and other members of the legal department
Knowledge, Skills and Abilities Required
Ability to develop and deliver presentations.
Demonstrated ability to successfully manage a large corporate or centralized institutional legal office.
Skill in budget preparation and fiscal management.
Ability to provide competent legal advice and counsel to senior corporate officials on a wide range of legal and policy issues.
Ability to analyze and interpret issues and to prepare legal opinions.
Knowledge of the range of applicable laws and regulations which impact on all facets of company policy and operations.
Ability to communicate and interact with officials at all levels of government.
Ability to supervise and train employees, to include organizing, prioritizing, and scheduling work assignments.
Knowledge of current and developing legal issues and trends in area of expertise.
Ability to supervise and coordinate the work of legal professionals, paraprofessionals, and consultants.
Ability to foster a cooperative work environment.
Knowledge of the principles and procedures of legal research.
Knowledge and understanding of institutional policies and procedures and the regulatory environment within which they operate.
Employee development and performance management skills.
Knowledge of contract law.
Knowledge of financial/business analysis techniques.
Negotiating skills.
Knowledge of the judicial system and procedures.
Knowledge of legal documentation procedures and requirements.
Ability to develop and implement legal strategies and solutions.
Knowledge of community legal resources.
Knowledge of staff hiring procedures.