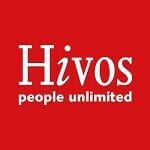 Job Description
Are you looking for a challenging impactful position in an investment management company, owned and operating over two continents?
In this Southern African based position, you can balance your deep knowledge and abilities within European investing, with your financial acumen and African experiences. All are essential for an application to this position.
Outward-focused, the candidate will be primarily responsible and accountable for fundraising for the Hivos Food and Lifestyle Fund, as well as inspiring the experienced international team that spans the Netherlands, through Zambia to South Africa.
Job Profile
As the Chief Fundraising Officer, you will lead, execute and achieve the fundraising objectives of the company, as well as inspiring the team to add value in their respective roles.
You will be responsible for;
Principally:
Raising the necessary funds for both HII and the Food & Lifestyle Fund
Secondly:
Responsible and accountable for setting up and management of (new) Funds
Partnering with bodies to allow this to happen
Raising of the capital for these new funds
Responsible and accountable for the financial management of Hivos Impact Investments BV.
Responsible for the financial management of the Funds
As well as:
The general management of Hivos Impact Investments B.V., including operational and financial management
Sound investments in companies aligned with the strategy and achieving impact
Responsible and accountable for the governance of Hivos Impact Investments B.V.
Responsible and accountable for team leadership
Responsible and accountable for stakeholder management
Accountable for the investment process, portfolio management and exit management of the Funds
Responsible and accountable for the fund and the closure process of the Funds
Job Requirements
Successful and proven fundraising career (€20M+) in Impact Investing
Ten years plus finance and investment experience in both Europe & Africa
Successful start-up experience
Experience in leading dispersed, results-driven, multi-talented teams
Ten years governance reporting experience
Skills & Abilities
Principally:
Proven track record in fundraising for (impact) investment
Output driven and able to personally operationalize tasks/plans.
Ability to navigate both in the commercial and non-profit field in the thematic area chosen
Highly skilled in external relationship management, including with donors, and investors
Secondly:
Leadership skills, based on inspiration, trust, rather than hierarchy
Able to manage a small diverse and geographically dispersed team
Strategic thinker, able to link the operations of Hivos Impact Investments BV with the broader goals, mission and values of the shareholders
Full professional proficiency in English with demonstrably excellent written and verbal skills
What we can offer you;
We can offer you a one-year contract that will be extended based on your results
Remuneration based on a combination of a base salary and commission on successful capital raises.
A job with purpose and societal impact within an entrepreneurial team
You will work in an inspiring environment that addresses pressing global and regional issues
A great opportunity to develop yourself both personally and professionally
How to apply
Do you have an open, engaged, and strong personality with a drive for entrepreneurship and investing for positive impact? Do you recognize yourself in the job description and are you excited to be part of the Hivos Impact Investments team?
Then, please send:
Curriculum Vitae
Cover Letter, which must cover,
Motivation for the position
What do you bring to Hivos Impact Investments?
Core fundraising abilities, emphasizing your successes
Three references and their connection to you
to [email protected] with the email subject: Chief Fundraising Officer: Hivos Impact Investments
About the Organization
Hivos Impact Investments B.V. is a for-profit impact investment management company, established in 2015 – with LifeCo UnLtd of South Africa and the Dutch Hivos Foundation as shareholders – making us a North – South co-owned and operating entity.
H.I.I. targets Southern Africa with an impact investment fund that contributes to the SDGs and is planning to create and manage similar funds.
It is structured as a private limited liability company under Dutch Law. It operates from the Hague, The Netherlands, with additional operations in Lusaka, Zambia and Johannesburg, South Africa.
Preference will be given to a Chief Fundraising Officer who will operate predominantly in Southern Africa, where the investments are made
This position requires operational excellence as well as strategic prowess.
We believe in an inclusive economy that serves people and planet. We therefore invest in ventures that address social and environmental issues hands-on, while driving profit and economic development. All this, under a humanist approach, where all are equal.
HUMANIST PRINCIPLES & SOCIAL IMPACT
We are guided by humanist principles to create open, green, and fair societies through investing in early-stage companies that are scalable on both finance and impact.
Our aim is to achieve social impact as well as positive financial return in the funds we manage.
Hivos Impact Investments B.V. has its headquarters in The Netherlands and now manages one impact investment fund:
HIVOS FOOD & LIFESTYLE FUND
This fund creates a local market for authentic and healthy foods that are sustainably produced in Southern Africa, with a special focus on South Africa, Zambia and Malawi.
We take an entrepreneurial approach with our investments and typically invest between €50,000 and €250,000 in scalable companies that have traction, strong management and are post-revenue.