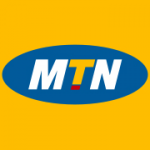 We're Good Together
Here is an opportunity to work in a true pan African Company with increasing financial inclusion through entrepreneurship
We are hiring!
Key Responsibilities
The key responsibilities for this role include but are not limited to the following:
Participates as the business partner in all areas of operations, being the key member of the management team, helping to create value by developing the appropriate environment for all financial decisions;
Develops an effective financial management framework, including appropriate policies, processes and procedures for finance operations and enforces these in order to establish practice that ensures accountable and judicious management of financial resources;
Evaluates environmental variables and business market conditions and develops long-term financial strategy aligned with broad Group strategy and global best practice to ensure that the company remains viable;
Identifies and manages financial risks to ensure that such risk is mitigated to protect the business from potential revenue losses;
Analyses historical performance and future scenarios and prepares long-term financial plan, complying with long-term strategy, for meeting the operational and investment requirements of the company;
Develops annual business plan including departmental goals, strategies, objectives and projects;
Prepares, monitors and controls annual departmental budget to ensure that expenditure is in line with the departmental business plan;
Provides decision support to the CEO with respect to financial risk and return on investment of financial resources. And provides assessment of long-term effects of decisions taken through scenario analysis. Manages relationships with other departments ensuring appropriate financial advice is provided to support departmental decisions;
Protects company assets through the development, maintenance and enforcement of appropriate control, loss protection and internal controls and approves major finance and accounting transactions to ensure an appropriate level of control;
Oversees the plans and activities of financial operations to ensure the effective management of revenue and cost of sales and compliance with all related statutory and regulatory issues for MTN Zambia;
Oversees the plans and activities of Treasury, Financial Planning & Reporting to ensure the effective management of the cash position of the company and ensures compliance with all MTN Group accounting and reporting requirements;
Oversees the plans and activities of Revenue Assurance
Oversees tax planning and activities to ensure the effective management of tax in order that MTN fully complies with the tax regulation locally and internationally and optimizes value on earnings;
Oversees Procurement plans and activities to ensure professional procurement services;
Manages expenditure, CAPEX and OPEX in line with budget, board approval and business objectives;
Oversees all Board Finance reports quarterly, and participates in all appointed governance related bodies and meetings as required;
Manages relationships with regulatory bodies such as ZICTA, Zambia Revenue Authority, etc, in conjunction with legal department to ensure that the business is not exposed by complying with regulatory requirements, tax and commercial laws;
Manages relationships with external Auditors to ensure smooth completion of audit process, effectively manages the development of direct reports, effectively linking performance management, learning & development, talent management and the MTNZ Employee Value Proposition to achieve optimum performance
Manages relationships with banks to ensure an appropriate level of service
Candidate Requirements
First degree in Accounting or related area of study plus ACCA or equivalent
Grade 12/ O Level certificate with a minimum of 5 credits.
Minimum of 10 years in large to medium sized multinational industry. Telecommunications experience will be a distinct advantage. Experience in a medium to large subsidiary of multinational/telecom company
10 years post qualifying practical Financial Accounts management of which 5 years in senior financial management role and 5 years' experience must be in medium
Knowledge of Risk analysis
Please indicate the job title in the subject of your e-mail and use your full name and the job title you are applying for as the filename of your application. Application should consist of your letter and CV only, in a single document. Hand delivered or posted applications will not be accepted and Only shortlisted candidates will be contacted.
Women are strongly encouraged to apply