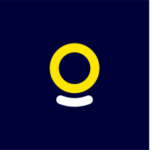 JUMO
Founded in 2015, JUMO's mission is to empower emerging market entrepreneurs with financial choices. It has been an exciting and challenging journey, with many achievements and setbacks. At times, we have had to make difficult decisions, most recently this has been to focus on delivering a strong, lean operating model that builds on our clear successes and reduces our exposure in untested markets.
At JUMO we believe that we have the opportunity in our lifetime to connect every entrepreneur to the financial products they need to grow and prosper. We need exceptional people in key roles to make that happen. Joining JUMO requires boldness, resilience, and innovation. You will need to embrace change and operate comfortably in uncharted territory.
As CFO Zambia you will be accountable for supporting financial decision-making information by contributing to financial business processes of collecting, analyzing, investigating and reporting financial data. You will be based in Zambia and will report to the Group Finance Manager and the CEO Zambia.   We operate a remote first working approach where working remotely is our default way of working, but we do have co-working spaces available in Lusaka for collaboration and connection and for the use of those who value and want to work out of an office.
If you join us, you'll be responsible for
Management of stakeholder relationships including the Bank of Zambia, Local auditors, Tax consultants and other regulators
Preparation of compliance reports as required by the regulator, Bank of Zambia
Review of monthly financial reporting including ensuring all controls are in place and timely closing of books
Timely delivery of monthly and quarterly Group and regulatory reports
Ensure timely review, submission, and payment of statutory returns
Review and/or preparation of monthly cash forecasts
Coordinate audit activities
Work with the CEO and Board in strategic implementation plan development and monitoring.
Work with FD and global finance team on cross-entity control and reporting initiatives
Interacting cross functionally by providing financial and regulatory consultative support to initiatives
Ensure financial records and systems are maintained in accordance With the Companies Act requirements, the Banking and Financial Services Act requirements and International Financial Reporting Standards.
What you'll need
Full professional accounting qualification such as ACCA or CIMA or bachelor's degree in Accounting;
Minimum of three years' experience in finance;
Audit experience will be an added advantage;
Able to work with Pastel accounting package;
Excellent verbal and written English;
Ability to take initiative and work across diverse teams;
Proficiency in Microsoft Word and Excel required.
We ask a lot of each other at JUMO, but we give a lot too.
Things you'll love
Collaborating with smart, engaging people
Working for impact
Growing and learning continuously, with loads of encouragement and support
Boldly taking risks as we navigate new challenges
Flexible work practices enabling your best delivery
Being autonomous and empowered to lead
At JUMO, we believe that diversity strengthens our teams and strive in our recruitment process to create an environment where people from every background can collaborate and prosper and be themselves.