Full Time
Applications have closed.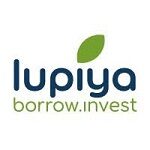 Job Title: Chief Financial Officer (CFO)
Company: Lupiya Financial Services
Location: [Lusaka, Zambia]
About Lupiya Financial Services:
Lupiya Financial Services (LFS) is an award-winning, Zambian-owned fintech startup that provides online loans focused on women, rural, and marginalized borrowers. As a venture-backed online marketplace for microloans, our mission is to foster financial inclusion in Zambia by simplifying the borrowing process and requirements. We firmly believe that every Zambian should be accorded a fair opportunity to access financing.
About the Job: The CFO will play an integral role in executing the company's growth plans and will have complete oversight of the company's financial management function. In addition to the responsibilities traditionally held by a CFO, you will organize and utilize the company data to help make sound strategic decisions including when and how to pursue new lines of business, how to optimize existing client or traffic partner relationships, whether to invest in new revenue channels, how to optimize existing and new conversion funnels, and whether to pursue acquisitions.
ESSENTIAL DUTIES AND RESPONSIBILITIES
Regularly assess organizational performance against both the annual budget and company's long-term strategy for growth
Develop financial business plans and forecasts.
Develop tools and systems to provide critical financial and operational information to the CEO/Investors and make actionable recommendations on strategy.
Assist in establishing yearly corporate objectives.
Lead long-term budgetary planning and costs management in alignment with company's strategic plan.
Development of short-term and long-term strategies for managing liquidity, with future funding rounds, debt facilities, new country launches and foreign exchange moves, among others, as key inputs.
Lead capital markets strategy
Optimization of company capital structure
Build and lead a team of accounting/finance/capital markets professionals.
Represent the company to financial partners, including financial institutions, investors, outside executives, auditors, etc.
Treasury Management
Administer bank accounts and banking services.
Forecast cash positions.
Manage all aspects of cash flow of the company – weekly, monthly, annually,
 Handle inter-company transaction process.
Produce and review Treasury reports and perform compliance activities.
Work with collections team
Revenue assurance
Build and maintain banking relationships.
Managing and forecasting cash and borrowing needs for the organization,
Managing payables and receivables.
Financial Reporting.
Statutory accounts preparation.
Preparation of Monthly Consolidated Accounts.
Implementation of new accounting standards and disclosure requirements.
Compliance Management.
Preparation of Board Packs.
Preparing financial statements & reports
Analyzing budgets
Approving expenditure
Enforcing financial strategies
Reviewing processes
Dealing with external auditors
Resolving accounting problems
Conducting quarterly reviews
Business partnering
Partner with business leaders to plan, organize, and monitor business activities to achieve outstanding performance.
Ensure the provision of timely and accurate information and business support to assist.
Financial and operational decision-making and management.
Support the delivery of accurate and effective financial budgeting and forecasting; and
Proactively help design and develop innovative solutions that lead to long term sustainable value,
Participate and contribute towards planning to influence long-term outcomes for business areas including financial sustainability.
Provide contestable advice that seeks to benefit the organization.
Ensure business strategy and planning is appropriately informed with key financial implications.
Timely and accurate financial information and business support is provided to assist effective financial management, oversight, and decision-making.
Consult, challenge, and guide thinking to achieve sound decision making that maximizes the benefit from financial resources.
Effective implementation of budgeting and forecasting process' to deliver accurate and timely financial plans that are strategy led and aligned to activity plans.
QUALIFICATIONS & EXPERIENCE
The Chief Finance Officer should have the following skills, education, and experience:
Proven experience as CFO, finance officer or relevant role
In depth knowledge of corporate financial law and risk management practices
Excellent knowledge of data analysis and forecasting methods
Proficient in the use of MS Office and financial management software (e.g. SAP)
Ability to strategize and solve problems.
Strong leadership and organizational skills
Excellent communication and people skills
An analytical mind, comfortable with numbers
ZICA, CIMA/ACCA is an added advantage.
BSc/BA in Accounting, Finance, or relevant field; MSc/MBA is a plus.
Membership in the Zambia Institute of Chartered Accountants (ZICA) is required.
How to Apply:
If you are a qualified and motivated candidate who shares our vision of fostering financial inclusion in Zambia, then join our Fast-Growing and Award-Winning company! Apply.