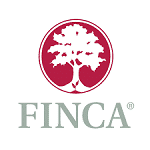 FINCA Zambia, a subsidiary of FINCA Impact Finance (FIF), is a deposit taking micro finance institution in Zambia serving borrowers and savers in rural, urban, and peri-urban areas in Zambia. FINCA is increasing access to its services and products and investing in the people to drive its strategy. To strengthen the senior team, FINCA Zambia is looking for interested qualified candidates who share its mission of serving the under- served with proven experience working for a multinational company to fill the position of the Chief Financial Officer.
Job Summary
The Chief Financial Officer (CFO) is directly responsible for managing finance and general administration of FINCA Zambia. As a member of the Management Team/Board, s/he shares responsibility for the overall performance and activities of FINCA Zambia, and participates in making decisions on all material issues.  S/he will always ensure that the finance activities are aligned to support the pursuit of its mission with minimum risk and maximum efficiency.
Supervisory Responsibilities:
Oversees Accounting department, budget preparation, and finance functions.
Work with other Senior Managers in coming up with high level decisions on Policy and strategy
Duties/Responsibilities:
Directs the preparation of all financial statements, including income statements, balance sheets, shareholder reports, tax returns, and governmental agency reports.
As a senior Member, assists with High-level decisions about policy and strategy implementation.
Analyzes operations to identify areas in need of reorganization, downsizing, or elimination.
Works with the CEO and other executives to coordinate planning and establish priorities for the planning process.
Supervises the financial reporting, budgeting and Accounting functions.
Studies long-range economic trends and projects their impact on future growth in sales and market share.
Identifies and address financial risks, and opportunities for expansion into new product areas for the company.
Overseas investment of funds and works with Global Office to raise additional capital / and funding required for expansion.
Reviews Financial reports, budget management and control in order to reduce costs
Overseas and manages external partnership in line with the Finance and accounting function which include; Central bank Reporting , External Auditors, Lenders,  Vendors etc.
Education and Experience:
Degree in Business Administration, Accounting, or Finance required.
Certified Public Accountant designation and member of ZICA
Master's degree in Business Administration, Accounting, or Finance an added advantage
Eight to ten years of experience in financial management required.
Exposure working in an international organization is an added advantage
Extensive experience in best practice financial management of a company, desirably a financial institution.
Experience with corporate governance.
Proven negotiation skills.
Ability to understand new issues quickly and make wise decisions.
Ability to inspire confidence and create trust.
Ability to work under pressure, plan personal workload effectively, and delegate.
Language Skills
Qualifying and interested persons should apply for the position through the link provided. Only short listed applicants will be contacted