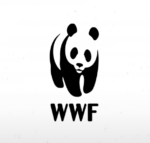 WWF Zambia
Position Title: Chief Accountant
Reports to: Finance Manager
Supervises: Programme Accountants
Grade: B1
Location: Lusaka, Zambia
I. Mission of the Department: Drive the financial processes to generate reliable, transparent and timely information needed by WWF Zambia to manage its resources and the funds entrusted to it by its donors and partners, thereby generating on-going confidence.
II. Major functions of this position: Lead, coach and supervise general accounting processing, ensuring timely and accurate accounting information and reporting to the office to the relevant internal and external stakeholders.
III. Major Duties and Responsibilities;
A. Accounting and Financial Management
Management Reporting and Budgeting
Support the finance manager in preparing management reports for SMT,
Preparation of reports to the local authorities as needed,
Support and input to year end budget planning,
Support and ensure Dashboard data integrity in INSIGHT,
Ensures cost recoveries are done, recorded and compiled according to WWF standards and policies, provides monthly reports on status of cost recovery,
In coordination with Project Finance Specialist, ensures proper project budgets and forecasts are out into Oracle, to allow reporting by activity where required.
Supervise balance sheet reconciliations
Supervise, Review, Compliance and Completeness/Integrity of Data;
Supervises and coaches the accounting team, establishes and coordinates work-plans for the team,
Responsible for proper and timely accounting for ZCO's transactions, ensures completeness of all accounting transactions and records,
Ensures all balance sheet accounts are clean, accurate and are cleared in a timely manner as per WWF procedures,
Review and ensure completeness of payments,
Ensure 3rd Party procurements comply with competitive 3 quotes bidding,
Ensures that recommendations on cost reallocation and correction journals on awards are posted timely,
Ensures consistent application of WWF Network Standards in projects and programmes in all accounting related matters.
Others:
Attendance in projects inception or awards start-up meetings or matters concerning general accounting as and when required.
Attendance in project review meetings to highlight accounting related matters as and when required
Develop and streamline effective and efficient internal working procedures with General accounting unit.
Holds periodic reviews with the Finance Manager in reviewing the current financial situation and prepare further financial analysis if requested.
Support development of policy and procedures
Supporting training and capacity building initiatives.
B. Oracle and Period End Close
As an AP Manager in oracle, responsible for first level approval invoices, payments and vouchers.
As a GL user, attend to ORACLE administration (Request COA, Project Code from WWF, and submission of E-ticket system errors, bugs or problems)
Enter adjustments, review all reconciliations and account analysis including bank reconciliations.
Ensure timely and accurate posting of transactions in the system with correct awards, projects and task numbers in co-ordination with the Project Finance Analyst.
Coordinates and supervises month/quarter end close and year-end close in line with WWF procedure.
Review accruals and ensure compliance to policy prior to closings.
Generate and verify trial balances, ensure any correction from TB review is booked within the following month.
Responsible for preparation of quarterly consolidation packs.
Responsible for preparation of bi and annual consolidation reporting package.
C. Audits
Attend to internal and external audit matters
Work closely with Project Finance Analyst to plan and coordinate project specific audits.
Implement audit recommendations in relating to general accounting issues in a timely manner.
In coordination with the Finance Manager, participates in field visits to review the financial Management of the projects, train field staff as required, follow up on implementation of recommendations by the field offices.
Performs other appropriate duties upon request of the Finance Manager.
I.V. Profile
Required Functional Skills:
At least 5 years' experience in accounting and finance of International NGOs or in the private sector
A university degree in Commerce, Accounting or Finance
Full professional accounting qualification i.e. CA, CPA, ACCA is mandatory.
Demonstrable skills in the development of finance and accounting policies, procedures and systems in the context of an International NGO.
Good knowledge of fund accounting including reporting requirements of major bi-lateral aid agencies.
Hands-on knowledge of the major Oracle, ERP software and excel would be a distinct advantage,
Excellent English and knowledge of local languages is an asset.
Required Behavioural Skills:
Strong business acumen and proven drive for results
Excellent advisory skills with high work standards and ability to promote team synergy in a multi-cultural work environment
Excellent interpersonal skills (tact, diplomacy, discretion and impartiality) are essential for this position.
Strong team-player with ability to work in virtual teams.
Ability to work and communicate effectively with a broad spectrum of individuals within a broad range of cultural environments, especially in the African context.
High level of good organization and administrative skills with an ability to work well under pressure
Must be committed to equal opportunity employment policies.
Adheres to WWFs values, which are: Optimistic, Engaging, Determined and Knowledgeable.
V. Working Relationships:
Internal: Interacts frequently with the Finance Manager, and all staff at ZCO. Works closely with Finance teams in various ZCO offices.
External: Liaises with external auditors, external consultants, WWF ROA and WWF International.
This job description covers the main tasks and conveys the spirit of the sort of tasks that are anticipated proactively from staff. Other tasks may be assigned as necessary according to organizational needs.
To apply for this role, email all necessary documentation to [email protected] no later than 9th April, 2021.