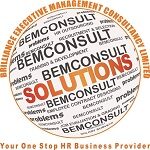 Brilliance Executive Management Consultancy (BEM Consult)
Job Purpose
The Chief Accountant will drive the financial processes to generate reliable, transparent and timely information needed by the organisation to manage its resources and the funds entrusted to it by its donors and partners, thereby generating ongoing confidence. Lead, coach and supervise general accounting processing, ensuring timely and accurate accounting information and reporting to the office to the relevant internal and external stakeholders.
Summary of Key Responsibilities;
Ensure cost recoveries are done, recorded and compiled according to Organisation's standards and policies, provides monthly reports on the status of cost recovery.
Hold periodic reviews with the Finance Manager in reviewing the current financial situation and prepare further financial analysis if requested.
Preparation of reports to the local authorities as needed
Support and input to year-end budget planning
In coordination with Project Finance Specialist, ensures proper project budgets and forecasts are out into Oracle, to allow reporting by an activity where required.
Supervise and coach the accounting team, establishes and coordinates work plans for the team.
Ensure all balance sheet accounts are clean, accurate and are cleared in a timely manner
Ensure that recommendations on cost reallocation and correction journals on awards are posted timely
Attendance in projects inception or awards start-up meetings or matters concerning general accounting as and when required.
Ensure consistent application of the organisation's Network Standards in projects and programmes in all accounting related matters.
Attendance in project review meetings to highlight accounting related matters as and when required
Develop and streamline effective and efficient internal working procedures with the General accounting unit.
Enter adjustments, review all reconciliations and account analysis including bank reconciliations.
Ensure timely and accurate posting of transactions in the system with correct awards, projects and task numbers in coordination with the Project Finance Analyst.
Implement audit recommendations in relation to general accounting issues in a timely manner.
In coordination with the Finance Manager, participates in field visits to review the financial management of the projects, train field staff as required, follow up on the implementation of recommendations by the field offices.
Required Skills and Attributes
Strong business acumen and proven drive for results
Excellent advisory skills with high work standards and ability to promote team synergy in a multi-cultural work environment
Excellent interpersonal skills
Strong team player with the ability to work in virtual teams.
Ability to work and communicate effectively with a broad spectrum of individuals within a broad range of cultural environments, especially in the African context.
High level of good organization and administrative skills with an ability to work well under pressure
Must be committed to equal opportunity employment policies.
---
Primary Areas of Accountability:
Qualifications and Experience
Full Professional Accounting Qualification (ACCA, CIMA or CA)
A University Degree in Commerce, Accounting or Finance will be a plus
At least 5 years experience in accounting and finance of International NGOs

Demonstrable skills in the development of finance and accounting policies, procedures and systems in the context of an international NGO.
Good knowledge of fund accounting including reporting requirements of major bi-lateral aid agencies.
Hands-on knowledge of the major Oracle, ERP software and excel would be a distinct advantage
Excellent English and knowledge of local languages is an asset.

If you meet the minimum hiring requirements for the above position, please email your CV and Cover letter clearly stating your salary expectations to: [email protected] and copy in [email protected]


Note that, all communications will be kept in the strictest of confidence. If you do not receive communication within 21 days of the closing date of the advert, please consider your application unsuccessful.

DO NOT SEND CERTIFICATES AT THIS STAGE
Find Zambia Jobs – The best job board for Jobs in Zambia