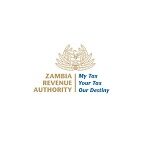 Chef (ZRA09)
Job Description
Reporting directly to the Head Chef, the job holder will be responsible effectively support the Zambia Revenue Authority (ZRA) business by preparing and serving high quality satisfying meals at the ZRA Training Centre.
Responsibility:
MAIN DUTIES/ACCOUNTABILITIES
Ensure that Menus are efficiently Planned;
Analyse recipes to assign prices to required supplies such as food items, beverages and other ingredients prior to each training event taking into account such factors as seasonal availability of ingredients and the likely number of clients;
Produce standard recipes to ensure consistent quality;
Ensure that food items, materials, equipment and other supplies are purchased in time for the efficient operation of the kitchen;
Offer advice on suitable recipes for targeted participants;
Check the quality of raw and cooked food products to ensure that set standards are observed;
Ensure correct operation of kitchen equipment;
Prepare various types of food for trainees or special ZRA functions such as meetings held at the Training Centre;
Maintain high standard of hygiene in the kitchen and surrounding areas;
Observe safety regulations at all times;
On a daily basis, inspect supplies, equipment and work areas to determine suitability for operations;
Report all faults on kitchen equipment and appliances; and
Maintain a Register of food items and cutlery for regular review.
MINIMUM REQUIREMENTS
Grade Twelve (12) School Certificate or the Equivalent;
Minimum of a Certificate in Catering, food production, Hotel Management and any other relevant qualifications;
Must possess a Health Clearance Certificate from a reputable institution;
Minimum of one year work experience in a similar role.
OTHER SKILLS AND ATTRIBUTES
Pleasant personality;
Customer orientation;
High level of integrity;
Good interpersonal skills;
Good communication Skills; and
Team-player.
PLEASE NOTE THAT ONLY SHORTLISTED CANDIDATES WILL BE SHORTLISTED
Experience : 1.0 Year(s)
No. of Position : 1
Job closing date : 21-Apr-2021
Find Zambia Jobs – The best Job board for jobs in Zambia