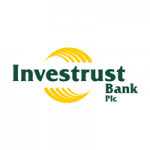 Investrust Bank Plc (IBP) is looking for suitably qualified, vibrant and self-motivated individuals to fill the positions that have fallen vacant as below:
RETAIL BANKING
Position Title: Chargebacks Assistant
Department: Card Management
Location: Head Office
Reports to: Card Manager – Operations
Purpose of job
The position is responsible for investigating all failed transactions both on ATMs and other banks.
Key Responsibilities
Sends ATM logs are sent to branches daily for reconciliation.
Prepares ATM weekly activity reports.
Processes ATM refunds (VISA, cardless and POS).
Activates users on the InvestGo portal.
Prepares daily NFS chargeback reconciliation.
Resets passwords for blocked customer VISA cards.
Prepares monthly ATM income report.
Prepares daily reports on NFS chargeback for US/OFF.
Responds to chargeback raised against the bank in Data Navigator.
Resolves ATM customer queries through hotline.
Investigates failed transactions and instructs branch to refund.
Qualifications and experience
Grade 12 School Certificate.
Minimum Bachelor's degree in Banking and Finance, Information Technology, Accounting or relevant field from a recognised university.
Minimum two (2) years proven experience in banking sector
Applications, supporting documentation and CVs should be emailed to: [email protected] not later than Monday 15th February, 2021.