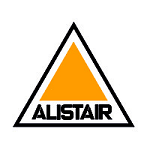 We are looking for someone who can assist in our Clearing and Forwarding Department for our Zambian Operations.
Hours: Monday to Friday plus alternate Saturday mornings
Responsibilities and Duties
Calculating and processing duties and taxes to be paid and may be required to sign documents under a Power of Attorney on behalf of clients.
Pay, or arrange for payment of taxes and duties.
Liaising with Customers.
Entering details onto specialized customs software including ASYCUDA WORLD
Allocating the correct licence depending on type of goods being imported.
 Attending meetings with Customs Officials in the application of duty refunds and tariff re-classification as appropriate.
Assist with any appeals that are forthcoming.
Will be required to be fully conversant with import, export, transit and transhipment laws and regulations.
Expected to maintain his/her understanding of the Zambian customs regulations and keep up-to-date with changes as they occur, so as to be able to advise customers on import and export restrictions, tariff systems, insurance requirements and all other customs related matters.
Post bonds for the products being imported or assist clients in obtaining bonds.
Bond management and validation procedures.
Prepare the necessary import documentation such as certificates of origin and cargo control documents.
Required to liaise with officials in various agencies to ensure goods are cleared through customs or quarantine.
Ensure that correct values are used during declaration and other related procedures to avoid losses that may accrue as a result of penalties.
Establish and maintain a working relationship with customs and other government officials
Advise the management on correct and most preferred course of action to overcome technicalities that may arise in declaration or clearing operations.
Perform any other relevant duties that may be assigned by the supervisor within the scope of the position.
Qualifications and Skills
Post certificate in clearing and forwarding or similar field of study.
3 years' experience in doing declarations
IT Literate, specifically on all MS Office applications and data management systems.
Logistics / Service Support experience
Innovative and creative thinking
Excellent customer management skills
Strong initiative and problem-solving techniques
Strong leadership and influencing Skills
Strong Communication Skills