Temporary
Applications have closed.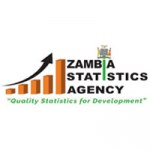 Zambia Statistics Agency
2022 CENSUS OF POPULATION AND HOUSING SHORT TERM JOBS
The Government of the Republic of Zambia through the Zambia Statistics Agency (ZamStats) will be conducting its sixth Census of Population and Housing (CPH) in August this year. The CPH is the most extensive field operation of all national data collection efforts.
The Zambia Statistics Agency wishes to invite applications from suitably qualified persons to fill the following temporal 2022 Census jobs across the country. .
Job Title: Census Supervisor/Enumerator
Number of Positions: 45,000
Job Purpose: The Census Supervisor/Enumerator will be responsible for data collection during the 2022 Census of Population and Housing.
Key Responsibilities and Duties  
Collect accurate data from all households and housing units within the Enumeration Area assigned.
Check all completed questionnaires for errors to ensure that all questions were covered and responses correctly recorded.
Submit information on filled in questionnaires to the Supervisor for Validation.
Undertake any other duties as may be assigned by the Supervisor.
 Job Qualifications
Must be a Zambian Citizen with a Grade 12 School Certificate aged between 18 – 35 years.
Have a minimum of 4 credits including Mathematics and English.
Other Requirements
Must be a resident of the Constituency, neighbouring Constituency or District.
Must be conversant with the local languages/dialect.
Must be able to use a smart phone.
Must be physically fit, able to work long hours and walk long distances.
Ability to ride a bicycle or a motor cycle will be an added advantage.
Must successfully complete the enumerators/supervisor's training.
Must not be in active employment.
Must be available to work even outside working hours, including public holidays, evenings, and weekends.
Must be available for work for at least sixty (60) uninterruptible days from the recruitment date.
How to Apply
If you meet the stated qualifications, send an SMS to either MTN, ZAMTEL or AIRTEL networks using *885# and you will be prompted to pay K5.80 through mobile money: Thereafter, the following information will be requested.
National Registration Card No;
Grade 12 Examination Number;
Constituency of Residence;
School Certificate

(1) Single
(2) Multiple GCE

Grade 12 School Certificate

(1) Examination Council of Zambia (ECZ);
(2) Non-ECZ.
Only Shortlisted applicants will be required to sit for an aptitude test and only selected candidates who pass the test will be called for training as Census Supervisors/Enumerators.
EMAILED OR HAND WRITTEN APPLICATIONS WILL NOT BE CONSIDERED.
For further clarifications on the recruitment exercise, you can contact the following numbers: +260 211 251377, +260 211 257603, +260 211 257604.
Or visit our website on www. Zamstats.gov.zm. You can also like us on our Facebook pages: Zambia 2022 Census page or Zamstats page.
The closing date for applications is 26 th July, 2022