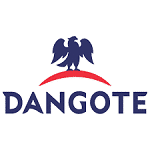 Description
Staff Supervision and Training
Full daily supervision of a team of CCTV Operators, who operate 24 hours per day, 7 days per week including; carrying out 1:1s, annual appraisals, Leads, motivates and manages personal development needs within the team.
Manages standards of work and behaviour using appropriate Dangote policies and procedures.
Resolves day to day issues/queries within the CCTV Team.
Determines staff deployment and organises staff cover due to absence and the reactive deployment of staff in relation to specific operational events.
Co-ordinates and implements the shift plan, ensuring that adequate and appropriate cover is provided for the 24-hour service.
Responsible for identifying and implementing changes to working practices which will enhance the control room and the service provided.
Ability to communicate with staff who work shifts
Operational, Administration, System Maintenance
Dealing with the demands and expectations of the police at short notice and balancing the work of the team.
Responsible for the CCTV service maintenance contract, determines the level of service and issues default notices as required.
Monitors the maintenance contractor's performance and compliance.
Responsible for ensuring all cameras are operational, serviced and able to undertake all functions.
Requirements
Full Grade Twelve Certificate with credits or better in English and Mathematics
Diploma/Degree in Security or ICT.
Minimum of years (5) years' experience in handling Security matters in a multi-site environment.
Previous experience of using CCTV equipment and radios.
Proficiency in Microsoft office suits.
Surveillance System Knowledge
Attention to Detail
Ability to Multitask
Ability to Work Independently
Communication Skills