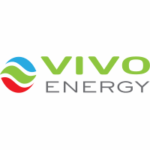 Job Title: Convenience Retail & Other Non-Fuel Retail (CR/ONFR) Category Manager
JOB PURPOSE
To drive the business top and bottom line healthy growth on existing CR and ONFR sites, via the effective management of business activities within the Zambian Convenience & Other Non-Fuel Retail Network.
To design and ensure effective implementation of the CR and ONFR strategy and monitoring its consistency throughout the network, while exceeding customers' expectations.
PRINCIPAL ACCOUNTABILITIES
Define strategies and Category Plans per site and Shopper Mission for both CR & ONFR business.
Drive supplier's negotiations and seal annual deals, while maximizing KPI's that grow CR C3 Margin.
Outline, implement and monitor Annual Grid of Promotional and Marketing Activations on CR offers.
Review, implement and standardize the pricing and assortment strategy, by store type and by buying missions.
Supervise understandable drawings of planograms by category of product and by store, in line with the agreed assortment strategy.
Ensure shops' offerings are managed according to the agreed strategy and standards.
Train, motivate and coach merchandisers, shop staff and dealers.
Support Retailers to increase profitability, and improve their know-how and expertise in selling FMCG products.
Proactively track business performance – Analyze P&L data and identify gaps by site, while anticipating corrective actions to continuously outpace growth targets.
Optimize and qualitatively enhance portfolio of suppliers to maximize value to consumers, retailers and to Vivo Energy Zambia.
Effectively cascade precise reporting on CR activities to CR Category & Commercial Central Team
Accurately manage and plan ONFR platform income, while analyzing existing platform and drive corrective actions to boost sales.
Manage post site opening operational relationships with ONFR partners.
Develop ONFR consumer activations and integrate them on Cross Retail Marketing initiatives.
Ensures development and presentation of quality business reviews, aiming to prove profitable success of Zambia CR/ONFR Category Management strategy.
Effectively report and communicate ONFR business performance and highlights with ONFR Central Team.
Requirements
Minimum of a Degree in Business Administration, Sales & Marketing Management or related field.
Minimum of 6 years business management experience in retail or FMCG – a past experience in category management or inventory control would be an advantage.
Sound understanding of strategy, business and financial evaluation tools.
Strong project management skills.
Solid negotiation, training and people management skills.
Good analytical skills.
Strong organizational aptitude for multi-tasking and problem solving.
High degree of social or interpersonal abilities, positive mind-set and strong work ethic.
To apply, please send us your applications (CV and cover letter) by 9th June 2021. Kindly note that only shortlisted candidates will be contacted.
Find Zambia Jobs – The best job board for Jobs in Zambia