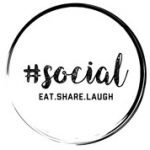 Website Hash Social Food Services Limited
We are Currently looking for a Professional and timely mannered cashier that would best fit to our Qualifications. The role of the cashier is to ensure that each and every Customer is served in a friendly and welcoming manner.
Duties and Responsibilities
Greet and welcome customers in a friendly manner
Receive Payments and Prepare change for the customers
Assist other restaurant staff when needed
Maintaining Knowledge of the menu and sales Policies
Responsible for accurate cash and till management for their
drawer, and Carry other duties as assigned by the supervisor.
Qualifications
Must Have a Grade 12 Certificate
Must have a Certificate in Computers and be Very Proficient in excel
To apply for this job please send your details to [email protected]