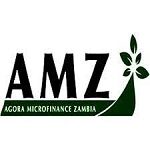 Location: Kasama, Mpika, Chinsali
Reports to: Branch Manager
Minimum Qualification: Diploma in Accountancy or any finance related field
Agora Microfinance Zambia Limited (AMZ) is a licensed microfinance lending company. The mission of AMZ is to Contribute to the economic well-being of the poor through effective provision of appropriate financial services.
The Company currently operates in 24 branches across the country in Lusaka, Petauke, Lundazi, Chipata, Kabompo, Kabwe, Kitwe, Ndola, Solwezi, Mansa, Kawambwa, Mpika, Mbala, Kasama, Mkushi, Chongwe, Mumbwa, Monze, Choma, Senanga, Kaoma, Mongu, Chinsali, Chibombo and has a support office (head office) in Lusaka.
Requirements
Minimum of 1year work experience in a fast-moving environment
Attention to detail is a must.
Responsibilities
Receiving and recording monies received at office.
Prepare all receipts, payment vouchers and all primary transaction documentations.
Cash counting and stacking for disbursements and deposits.
Banking – depositing all received monies.
Ensure on-time banking.
Maintenance of petty cash records and petty cash system.
Ensuring that all accounting documentation is properly filed and kept in safely.
Any other duties as assigned by supervisor
Candidates who meet the above criteria can send through their applications clearly indicating the town of preference in the e-mail subject field to: [email protected]
Closing date for applications is Monday 23rd August, 2021.
AMZ is an equal opportunities employer.
Find Zambia Jobs – The best job board for Jobs in Zambia