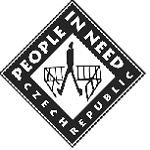 Cashier/Administrative Assistant – Re-Advertised
People in Need works in Zambia since 2017 delivering lifesaving and development assistance to vulnerable people in the sectors of nutrition, livelihoods, WASH, environment and good governance.
We are looking for a young, energetic and trust worthy individual to join us in our finance department.
Job Title : Cashier/Administrative Assistant
Department: Operations
Location: Mongu, WP
Supervisor : Finance/HR Manager
Start Date : As Soon As Possible
Job Type: Contract up to December 2022 ( with possible extension)
Application Close: 11/4/22 . May close early depending on response
Tasks overview :
The Cashier/Administrative Assistant will implement transparent and reliable financial and administrative processes to generate accurate financial information for the organisation and its stakeholders. Prepare and regularly update daily transactions in Navision, bookkeeping, tax deductions and payment, filling vouchers/relevant documents (physical as well as virtual on ELO) and reporting.
Financial Administration

Responsibility for PIN Mongu and Lusaka Kwacha bank cash box for sufficient cash and bank balances
Maintenance of cash payments (payment of advances, advance clearance, reimbursement of project related expenses)
Cash Withdrawal from Bank
Maintenance of Navision Kwacha cash register – regular updates and cash inventories (weekly & month end)
Checking and uploading of bill/invoice correctness – dates, amounts, suppliers, clarity, descriptions, signatures
Sorting, scanning, filing and regular submission of bills to mission head office (scans and originals)
Process the requests for bank transfers (payments to suppliers – only upon request and approvals)
Making payment to PIN stakeholders with proper documentation
Regularly reconcile cash books
Prepare all tax and pension deductions (PAYE, NAPSA, Workers men compensation, withholding tax, Counsel levy counsel, NHIMA etc.)
Other

Review Admin/fin manual on a regular basis and suggest improvements
Any other tasks assigned by line manager
Requirements
EDUCATION:

Diploma or better in Accounts or any related Fields,
Must be affiliated to Zica with up to date membership – ( a must).
Essential
Not less than 2 years experience in the same field
Must be ready to work with less supervision
Must be ready to work under pressure
Resident of Mongu or nearby places have better chances
Honest and no theft background( we do background checks)
IMPORTANT NOTE: Different abled persons and Women are encouraged to apply.