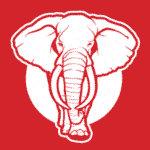 Jumbo Wholesale Zambia Limited
Jumbo Wholesale is a low cost, no frills wholesale business providing General Merchandise, Cosmetics & Food products in bulk to a range of independent traders & commercial users in Southern Africa. Jumbo – The Giant of Africa offers you a wider range, great deals, improved services and a better shopping experience.
We believe in cultivating relationships, team work, excellent customer service, simplicity, innovation and keeping our promises.
We currently seek to fill the position of Cash Office Clerk.
Responsibilities
Collate the totals of cheques, coupons , RD cheques received during the day and run up the cash register totals in denominations and methods of payment.
Check and record totals of all denominations and methods of payment; ensure the correctness of postdated cheques and check for other errors on cheques as these cannot be banked.
Ensure adherence to cash up procedure when cashing up cashiers individually.
Adherence to float procedure and ensure that each cashier signs for their own float.
Ensure security procedure is followed with regard to bulk banking.
Ensure that Bulk Banking is done daily for all cashiers.
Accurately complete cheques deposit slips incl. seal numbers
Maintain and update relevant diaries, bank postdated cheques and bank them on the correct/relevant days.
Ensure erroneous cheques are sent to the debtors controller and that new correct cheques are banked.
Balance each cashiers report for shortages/ overs and mistakes.
Query anomalies with debtors controller and effect adjustments.
Obtain cheques for rebates and advertising from the administration manager on a daily bases.
Safely store unclaimed cheques for 3 weeks and then re-bank on instruction from group financial manager.
Ensure timeous replenishment of petty cash by acquiring the necessary approval from the group financial manager.
Change the cheques into cash in till situated at reception with the debtors controller.
Accurately record daily banking, postdated and RD cheques, coupons, shorts, overs, rebates, advertising, VAT and totals of what has been banked on applicable schedule and handover to bookkeeper.
Escalate identified problems to relevant manager
Verify information on all paperwork received thoroughly to ensure correct information
Greet customers in a friendly manner, be polite, courteous and helpful at all times.
Respond to customer complaints with empathy and ensure the issue is resolved accurately in the shortest possible time. (Escalate complex complaints to management)
Adhere to all safety regulations
Ensure that your department and workstation are kept clean and tidy at all times
Requirements
2-4 years related experience as Cash Office Clerk or in similar Role/Capacity (Preferably Retail).
Minimum of Diploma or Degree in Finance or Banking related course or programme.
Full Grade 12 Certificate
Quality & service orientated
Excellent Communication Skills
Must pay attention to detail, work well under pressure and be willing to go the extra mile.