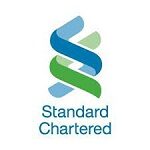 We are a leading international bank focused on helping people and companies prosper across Asia, Africa and the Middle East.
To us, good performance is about much more than turning a profit. It's about showing how you embody our valued behaviours – do the right thing, better together and never settle – as well as our brand promise, Here for good.
We're committed to promoting equality in the workplace and creating an inclusive and flexible culture – one where everyone can realise their full potential and make a positive contribution to our organisation. This in turn helps us to provide better support to our broad client base.
The Role Responsibilities

Strategy

Facilitate migration of Corporate and Commercial Institutional Banking (CCIB) clients from existing S2B Classic platform to the new S2B NextGen platform for their electronic banking needs.
Maintain oversight over the client listing identified & analysed as suitable for migration.
Provide support to clients during and after the migration process.
Coordinate effective feedback management on voice of clients, raising issues to S2B NextGen migrations team and DCDA to deliver enhancements on the S2B platform.
Processes

The role is required to work closely with Client Services Group, Relationship & Client Managers, TB Implementation Team, Transaction Banking Sales, Digital Channels and Data Access & NextGen Migration Team, and be the single point of coordination contact for the country for NextGen migration. There will be pre- and post-migration activities to manage.
Our Ideal Candidate

Minimum 5 O'Level Credits or better including Mathematics and English
Degree in relevant subject
Minimum of 2 years' experience in Banking and client-facing roles
Client focused mindset
Computer competency
Effective interpersonal and communication skills – verbal and written with ability to engage effectively with stakeholders at all levels (internal and external)
Exceptional collaboration skills and ability to work effectively in a team
Ability to work under pressure, multi-task, operate with a sense of urgency and deliver within tight deadlines
Sound analytical skills to identify emerging risks, analyses reports and identify issues
Good product/processes knowledge relating to Channels.
Well organised with strong ability to exercise careful judgement, prioritise appropriately & work independently
Strong ability to solve problems and sense of ownership to follow through on client issues
Drive for growth & learning