Full Time
Applications have closed.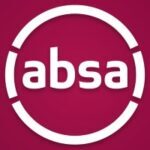 Bring your possibility to life! Define your career with us
With over 100 years of rich history and strongly positioned as a local bank with regional and international expertise, a career with our family offers the opportunity to be part of this exciting growth journey, to reset our future and shape our destiny as a proudly African group.
Job Summary
To provide specialist advice and support in the product strategy and management of Debit and Credit Cards in achieving the required growth and sales targets.
Job Description
Sales Target: Proactively make self-initiated contact with stakeholders to manage key interventions to grow card usage and to deliver against  the required growth and sales targets  |Collaboration: Coordinating with partners and driving activation programs for respective Credit and  Debit Cards products | Compliance and Risk Management: Fulfil all activities in adherence to relevant control and compliance requirements, and quality standards | Customer Experience: To provide service excellence and achieve customer satisfaction | Analytics: Providing  product awareness amongst different channels by publishing periodic information and analytics for Debit and Credit Cards products | Agility: demonstrated ability to understand and discuss technical concepts, evaluate new ideas with stakeholders and the ability to work across functional teams to deliver on new  products/ services
Education
Higher Diplomas: Business, Commerce and Management Studies (Required)