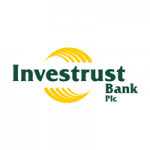 Investrust Bank Plc (IBP) is looking for suitably qualified, vibrant and self-motivated individuals to fill the positions that have fallen vacant as below:
RETAIL BANKING
Position Title: Card Service Assistant
Department: Operations
Location: Head Office
Reports to: Card Service Officer
Purpose of job
This position is responsible for the card and pin mailer administration and after card sale service support.
Key Responsibilities
In charge of PIN Mailer Production and distribution of Pin mailers to branches.
Secures VISA, Prepaid and the cards, pin mailers and pins.
Attends to customer card and Pin queries.
Resolves customer queries timely and in a manner in accordance with bank regulations.
Prepares the NFS and VISA action logs and shares to relevant stakeholders for resolutions.
Follows up on the resolutions of NFS and VISA errors with stakeholders.
Compiles Card Statistical reports on a weekly basis.
Compiles Pins Statistical reports on a weekly basis.
Oversees the ATM vendor Management of monitoring of the ATMs (Armsecure).
Oversees the query resolution time by both Internal and External (Necor, Armsecure) vendors.
Oversee the monitoring of Onus and offus transactions.
Administers ATM Card production processes.
Prepares a daily complaint reports and submits to Operations Control unit.
Conducts snaps, checks for exceptions and close promptly.
Qualifications and experience
Grade 12 School Certificate
Minimum Bachelor's degree in Banking and Finance, Information Technology, Accounting or relevant field from a recognised university
Minimum two (2) years proven experience in banking sector.
Applications, supporting documentation and CVs should be emailed to: [email protected] not later than Monday 15th February, 2021.