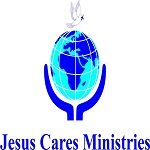 Website Jesus Cares Ministries (JCM)
Jesus Cares Ministries is a Faith Based NGO with a call to do development work and bring transformation in poor and vulnerable communities working through the Government Line Ministries, the local churches and the communities.
Jesus Cares Ministries is inviting applications from suitably qualified, innovative individuals to take up the following position: –
Capacity Development Officer (CDO)
Purpose of the Position:  The CDO also will oversee the implementation of technical and organizational capacity development programmes for the organization. The CDO's overall responsibility is to tailor and implement capacity building plans that may include human resources management,  financial management, reporting, resource mobilization, governance, reporting, monitoring, and evaluation.
Key Responsibilities:
The key responsibilities of the Project Officer will include, but are not limited to:
Deliver all capacity development-related activities and networks in diverse areas of organizational development.
Lead the design, rollout of participatory technical and organizational capacity assessments, including the implementation of organisation / capacity development strategies.
Develop materials and processes for specific areas/topics identified as needed for capacity development, including training, mentoring and coaching, peer learning and other methodologies.
Analyse the organizational development needs and help develop tailored Institutional Improvement Plans.
Troubleshoot to help identify and resolve issues related to organisation development or capacity development, thus ensuring the project stays on schedule and within budget as well as attains its broader objectives related to sustainability and local ownership.
Develop tools, guidance and other documents/products relating to organisation development or capacity development, such as training programs, terms of reference, resource materials, presentations, etc.
Monitor changes in the institutional and technical capacity and offer recommendations on appropriate organisation development or capacity development support and follow-up.
Document project-based learnings and best practices.
Manage the delivery of capacity building training and development programmes.
Qualifications and Experience
Degree in development studies, international development, business administration, human resource management or other related field.
Minimum of 3 years demonstrated experience in organizational capacity building for CSOs, including designing and implementing trainings for CSOs, delivering organizational development technical assistance, and/or mentoring CSOs
Exceptional capacity building skills with an ability to use a diversity of methodologies including coaching, mentorship and peer learning.
Strong change management, results-oriented, and decision-making skills
Flexibility and ability to handle multiple tasks and work collaboratively with other stakeholders.
Excellent communication and facilitation skills.
Ability to work under minimum supervision to meet short-term deadlines.
Commitment and drive to achieve challenging goals and problem-solving.
Ability to work under tight timelines, including following deadlines, accuracy, and attention to detail.
Computer skills inclusive of Word a PowerPoint and Excel
How to Apply:
Please send only your application letter clearly stating the position in the subject line with a detailed CV indicating 3 traceable referees, one of whom should have been direct supervisor, through email to:  Human Resource Officer at [email protected]. PLEASE DO NOT ATTACH COPIES OF YOUR CERTIFICATES.
The closing date for receipt of applications is 13th September 2021. Only short listed candidates will be notified.
Jesus Cares Ministries is an equal opportunity employer and female candidates are encouraged to apply.
Jesus Cares Ministries reserves the right to re advertise if suitable applicants are not found.