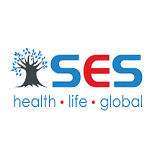 Job Title: Call Centre Agent (x2)
We are looking for 2 Call Centre Agents to join our SES Lusaka team.
A Grade 12 qualification and excellent computer skills (including proficiency in the full Microsoft Office suite) are essential.
The ideal candidate should
be fluent in English,
have excellent verbal and written communication skills,
be prepared to work shifts and weekends,
be able to interact professionally with others,
and work independently in a fast-paced environment.
If you've got what it takes, please apply by 2 September 2021 by sending your CV to [email protected].
Please note that only CVs received via email will be considered.
If you haven't heard from us two weeks after submitting your CV, please consider your application unsuccessful.
Find Zambia Jobs – The best job board for Jobs in Zambia