Full Time
Applications have closed.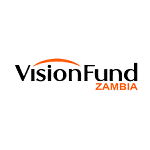 VisionFund Zambia
PURPOSE OF THE POSITION:
CALL CENTRE OFFICER
The job holder will focus on both inbound and outbound calls ensuring that client feedback is collected as well as provide or directing the clients to personnel within the company whom can provide them the required services. The role will also be responsible for compiling reports from the data collected.
Key Responsibilities:
1. Make daily calls to customer basing on sample provided/guided by compliance & get customer feedback
2. Report suspicious/alarming call findings to call center supervisor
3. Inform the client on consequence of late payment
4. Encourage client to pay their dues on time
5. Record customer complaints and share with responsible supervisor
6. Write weekly report and submit to call center supervisor
7. Make calls to customers to market VFZ products and services
8. Attend to customer queries
9. Be a source of data collection for other departments
10. Market survey calling
Requirements:
Diploma related to Business Management
Able to speak both English
At least 1 year of work experience in a similar position
Enthusiastic in resolving issues, and enhancing the customer experience.
Strong experience from Microfinance/ Fintech or banking background on Credit Collections debt recovery preferable.
Must have good analytical, communication & people skills
Excellent people skills.
Clear and straight to the point communication skills with fluency in English.
Clear thinking/problem-solving ability.
Enthusiastic about collaborating with rural customers & resolve customers issues.
Excellent and diligence.
Excellent issue-tracking and resolution skills.
Females are encouraged to apply
Applications should be sent to-
The People & Culture Manager
Plot 6810, Chiwalamabwe road Olympia,
P.O. Box 33911
Lusaka, Zambia