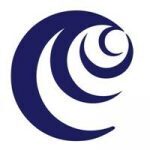 Competition and Consumer Protection Commission
CCPC COMPETITION AND CONSUMER PROTECTION COMMISSION
The Competition and Consumer Protection Commission (CCPC) is a statutory body under Ministry of Commerce Trade and Industry. The CCPC was established under the Competition and Consumer Protection Act No. 24 of 2010 of the Laws of Zambia.
Its Mission statement is to safeguard and promote a competitive business environment and enhance consumer welfare by prohibiting anti-competitive and unfair trading practices in Zambia.
In order to align its operations to good governance practices, the CCPC wishes to recruit for the following post:
POSITION: Call Center Assistant – Lusaka (1)
DIRECTORATE: Consumer Protection
REPORTS TO: Provincial Investigator – Lusaka Province
Responsibilities
Answering phone calls from consumers professionally and responding to customer inquiries and complaints timely.
Undertakes effectively the receipt and processing of competition and consumer complaints using the telephone/mobile phones/WhatsApp in order to facilitate investigations.
Researching required information using available resources in order to give accurate feedback to consumers.
Handling and resolving consumer complaints.
Providing consumers with information on the organization's services.
Identifying and escalating complicated cases to management.
Following up on consumer calls where required.
Recording details of comments, inquiries, complaints, and actions taken.
Weekly submission of returns to Provincial Investigator-Lusaka
Province
Any other duties as assigned by superiors.
Qualifications and skills
Full Grade 12 Certificate or equivalent;
Diploma in Front Office Management or equivalent;
Self-starter with demonstrable stable, sober, mature disposition;
Excellent computer skills (MS Word, Excel, Power Point etc.);
Integrity, confidentiality, initiative, active listener, negotiating skills and interpersonal skills;
Team player, committed, motivated, problem solving and pays attention to detail.
Eligible candidates are encouraged to apply to:
The Director Human Resource and Administration
Competition and Consumer Protection Commission
4th Floor, Main Post Office Cairo Road
PO Box 34919
LUSAKA
The closing date is Friday, 6th August 2021
Find Zambia Jobs – The best job board for Jobs in Zambia