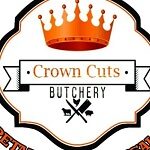 Website Crown Cuts Meat Suppliers Limited
Job Opportunity
Very attractive salary package for the right person
Join a company poised for major growth in a key role from the ground up
Make your mark on the company's success
Nashiyongo Ranching Ltd is a full-service meat company focused solely on all links in the meat supply chain.
We are currently looking for a Butchery Manager to take a leading role in finalizing the establishment and subsequent running of a state-of-the-art butchery outlet and beef processing facility located in Mongu, Western Province.
This business model has a solid beef production base with a significant amount of heads of cattle on its own farms and eager to make the most of growth in the region and country at large.
Entering the business at a critical stage, this is a senior management position that reports directly to the Board of Directors with the establishment of best practices and a fantastic culture being at the core.
Responsibilities:
Managing the business and the facility through the final stages of the plant build
Development and ongoing analysis of budgets and financial statements to forecast and monitor the financial position of the facility
Promoting efficiencies through the development, implementation and continual improvement of systems and processes
Establishing and maintaining legislative, market, and client compliance.
Ensuring the safety of staff working in and visitors to the facility through the overseeing of the development of and implementation of Workplace Health and Safety systems
Leading a culture where all staff know they are valued and part of a team that is focused on achieving the same goals
Working with the Board of Directors on projects and activities as required
Working with the sales team to develop products for new and existing clients whilst delivering consistency
Key Criteria
At least 3+ years at plant management or above level in a meat processing facility
Experience in building and implementing organizational plans and systems and processes
Leadership experience in setting and monitoring the performance of large teams whilst mentoring and motivating them to continually improve
Management experience of the supply chain and its logistics
A problem-solving mentality with agility to build and continually analyze and improve current practices
Strong verbal and written communication and presentation skills up and down reporting channels
Passion, hunger, and desire to be part of something new, groundbreaking and exciting where you are likely to make a greater impact than anywhere else in the meat industry
Competitive Salary & Relocation Package
Very attractive salary package for the right person
Short-term accommodation on arrival with longer-term options available
Use of vehicle
Relocation allowance
A great team is the key to new facilities and therefore the whole business's success.
The employer understands that employment is a partnership and is committed to offering a positive work environment, continuous learning and appropriately rewarding the people who are key to this success.
Applications (including a covering letter and resume) should be forwarded strictly via email to
Crown Cuts Meat Suppliers Ltd Attn: Patrick Chifwambwa Email:
[email protected]
The application Deadline is April 21st, 2021
Find Zambia Jobs – The best Job board for jobs in Zambia