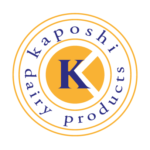 Kaposhi Foods
Full Job Description
Development and Management of Meat Blocks, including Costing, Selling prices and GP%
Ensure cold chain requirements and other storage conditions are met for all products in the butcheries.
Ensure all operating environments are food safe with all Hygiene requirements and standards met.
Permanent Senior Management position in retail butchery chain.
Minimum of 5 years Butchery experience.
Be a self starter and successfully managed a team of 10-15 people.
Be able to achieve sales and gross profits.
Be able to achieve high standards in hygiene, cutting, packing, merchandising and customer service
Be able to develop and grow sales while controlling expenses.
Have basic computer skills excel, word, internet.
Have contactable references.
Must have a valid drivers licence.
Only candidates meeting the above criteria will be contacted.
Please only apply if you have meat cutting experience, as well as Butchery Management experience.
Qualifications
Minimum of a Bachelor's Degree in any Business or Operations Management related fields such as Food Production.
Attributes
Butchery Machinery Competent
Friendly and positive attitude
Excellent customer service and communication skills
Attention to detail
Should have high integrity and be honest/trustworthy
Able to coordinate multiple-tasks and manage pressure.
Should be proactive and trainable
Readily adjusts schedule, tasks, and priorities when necessary to meet business needs
Key Measures
Inventory Management
Cleanliness
Customer Service
Reports
Profit
Business development.