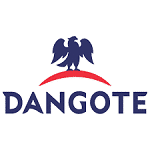 Dangote Cement Zambia
Job Title: Business Systems Manager
Description
Job Summary
Continually evaluate performance of current tools and processes to meet business objectives.
Analyze, design and implement business process improvement changes across different departments, preparing detailed project plans with timelines and budget
Coordinate with partners to define scope and act as a point of contact for all the partners.
Coordinate with external vendors and other operations personnel in order to manage the development.
Plan and implement effective testing processes to ensure that deliverables adhere to standards.
Collaborate with technology teams and business users to integrate systems, manage implementation, training options and support.
Generate and manage quality control reports, management reports, status reports and system assessment reports.
Assisting business users with productivity tools such as Confluence, box and google G-Suite, QuickBooks, Bill.com,
Create and maintain workflows, approval processes and validation rules based on internal stakeholder requirements.
Manage ongoing support requests and administrative needs.
Monitor user adoption rates and respond as needed (e.g. additional training sessions, communication, system modification)
Work with HOIT to understand technology strategy with a view to ensuring alignment and deployment across the enterprise.
Liaise with local supplier to facilitate prompt activities as and when required to fulfil role.
Liaise with Human resources to ensure effective training of users regarding all aspects of use of IT facilities.
Establish and maintain structures and procedures to provide timely, effective and efficient user support.
Develop an excellent team and plan their career development and succession into business facing roles.
Requirements
A minimum of eight years of related experience,
Familiarity with reporting, visualization solutions (Tableau) preferred
Bachelor's degree preferred or demonstrated equal experience.
Strong communication skills to successfully communicate with all internal departments and external vendors/consultants
Knowledgeable deploying and maintaining common business systems including Quick Books, Bill.com, Concur, Box, Microsoft 365, Google Suite
Must possess strong organizational and time management skills
Proficiency in Microsoft office suits/SAP applications.