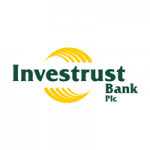 Investrust Bank Plc
Investrust Bank Plc (IBP) is looking for suitably qualified, vibrant and self-motivated individuals to fill the position that has fallen vacant as below:
RETAIL BANKING
Position Title: Business Portfolio Manager x1
Department: Retail and Business Banking
Location: Head Office
Reports to: Director Retail and Business Banking
Purpose of the Job
Ensure that Profit Maximisation targets are achieved and exceeded by focusing on sales, revenue growth, liability growth, asset growth and growth in the active base. Driving market share growth and retaining/penetrating the existing customer base with a view to increasing profit growth in the segment.
Key Responsibilities
Achieve revenue targets by either growing a portfolio of existing clients (optimising revenue opportunities) or by acquiring new clients.
Establish, align and manage target and budget goals whilst ensuring effective control of costs for a range of functional areas to increase cost-efficiency.
Achieve the Net income Return for the Business as defined in the Financial Performance Report of the Business.
Manage the growth of active customer Account Base to increase client base.
Translate strategies into actionable goals and execute relevant projects/initiatives aligned to strategic objectives with specific performance measures and control systems to track progress.
Track, control and influence sales and service activities with the specific aim to increase sales efficiencies of the team.
Provide business with ongoing research on market sales & service to optimise market penetration by providing recommendations and managing implementation in terms of best practice from a global perspective.
Plan and execute campaigns successfully and on schedule. Set standards and benchmarks for measuring successful campaign execution. Monitor costs / benefits per campaign/channel. Maintain operational accountability for all campaign execution.
Plan and manage performance, skills development, employment equity, talent and culture of the team to improve innovation, achieve efficiencies and increase competencies.
Qualifications and Experience
Grade 12 Certificate with 5 'O' with credit or better
in Mathematics and English.
Bachelor's Degree in Business Administration,
Banking and Finance or Finance.
Not less than four (4) years of relevant experience at a similar level in an organisation of similar size with a background of Relationship management.
Corporate relationship management experience.
Corporate Credit generation or evaluation experience.
Applications. supporting documentation and CVs should be emailed to: [email protected] not later than, Thursday June 4, 2021