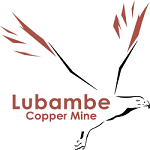 Lubambe Copper Mine is located within the Greater Konkola Area of the Zambian Copperbelt and consists of a large – scale mining license covering an area of approximately 228 square kilometres.
Completed and commissioned in 2012, Lubambe is an underground operation supported by a shaft and decline access with a 2.5 million tonne per annum capacity ore concentrator. The mine's current depth is 450 meters producing a high-grade copper concentrate which is then treated at Zambian smelters.
The mine currently employs 1, 125 direct employees, a further 1,200 contractors. It places the highest priority on safety with a world class safety system.
Supporting local communities and suppliers is a key business focus of the mine.
EMR Capital owns an 80% controlling interest in Lubambe while ZCCM-IH owns 20%.
The Mine seeks to employ an experienced and qualified individual in the following position:
Position: Business Improvement Manager
This position reports to the Director Operations.
Core Purpose of the Position
The Business Improvement Manager will play an instrumental role in the quality management system, taking the lead in the analysis, development and implementation of existing and new business processes that drive greater service excellence, cost efficiencies and adherence to contractual compliance/operational standards. This role has the responsibility for interfacing with the Mine Manager, Engineering Manager, Concentrator Manager, Supply Chain Manager and Chief Financial Officer to drive continuous improvement across Lubambe Mine.
Key Performance Areas/Indicators (KPA/Is):
 Leads and manages project teams to develop and execute comprehensive initiatives, both short and long term, focusing on business model innovation and/or process improvement.
Analyses and measures the effectiveness of existing business processes and develops sustainable, repeatable and quantifiable business process improvements.
  Adapts Departmental plans and policies and priorities to address resource and operational challenges.
Leads business consulting engagements resulting in process improvement and reengineering.
Manages the optimization of business unit systems as required to improve customer experience.
Manages the development of Standard Operating Process' repository and electronic reference centre.
Applies quantitative and qualitative analyses to assess, monitor and evaluate performance of services and/or programs.
Prepares and presents project plans, reports and recommendations to Management.
Collaborates with external agencies and resources to identify and integrate best practices
Analyse, develop and implement current and new business processes and practices across the Mine.
Identify and create methodology to rectify performance issues and drive operational excellence, whilst ensuring business processes meet the requirements/objectives as defined.
Advise project leads or sponsors on key business process risks and issues impacting the contract and project, providing workable solutions as required.
Academic Qualifications and Experience
Grade 12 Certificate
Bachelor's degree, preferably in Business, Marketing, Engineering or related field
5 years of operations and/or continuous improvement experience
Project Management, change management and business process analysis experience required
Full member of Engineering Institute of Zambia and Energy Regulation Board
Excellent written and verbal communication skills
Self-starter with ability to work independently and collaboratively with others
Computer proficient in Microsoft Word, Outlook, Power Point and Excel
Applicants who meet the above requirements are invited to send their Curriculum Vitae in MS word format to [email protected]. Please indicate the job title of the job you are applying for in the subject line of your e-mail. The closing date for receipt of applications is Monday 23rd August 2021
Only shortlisted candidates will be contacted.
Find Zambia Jobs – The best job board for Jobs in Zambia