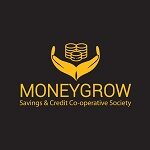 WE ARE HIRING!!
Position: Business Executive
Gross Salary: K 7,500 per Month
We are employing Business Executives to work in the following Districts:
Kabwe, Kapari mposhi, Kitwe ,Kasumbalesa, Choma, Livingstone, Monze, Mazabuka, Chilabombwe,Mongu, Chipata, Solwezi, Lusaka,Nakonde,Chilundu ,Mansa,Kasama ,Livingstone, Ndola, Chisali, Mpulungu, Lundazi, Siavonga, Petauke, Kalabo and Chongwe.
Basic Qualifications
1. Male or Female Aged 26 years and above
2. Degree or Diploma in the following fields:
Banking, finance, Management, Accounting, business admin and any commercial related field
Law
Economics
Teaching
Social work
Development Studies
3. Being able to work with minimal supervision
4. Excellent communication skills
5. Excellent interpersonal skills
6. Ability to communicate fluently in one or more of the following Languages:
Bemba, Nyanja, Tonga, Lozi, Luvale, Kaonde, Lunda
7. Two years working experience will be an added advantage
8. Having worked in a market or informal sector environment will be an added advantage
9. Having a driver's license is an added advantage
Main duties
1. To explain and market Money Grow co-operative services to potential members.
2. To train and mentor MoneyGrow members in Entrepreneurship & Financial Management
Interested candidates should E-mail application letters, CVs and academic qualifications to:
[email protected]
. Remember to indicate which district you are interested in. Mention
Find Zambia Jobs
website as the source of the job advertisement.
The closing date for receiving applications will be Monday 3 May, 2021 At 17:00 hours.
Find Zambia Jobs – The best Job board for jobs in Zambia