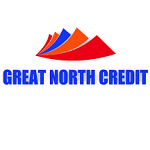 Great North Credit Limited
JOB PURPOSE
Reporting to Head of Sales, the Business Development Specialist is responsible for supporting and improving GNCs business growth strategies in the region through effectively managing the sales team. He/She is expected to initiate sales activations, marketing Campaigns and carry out all the portfolio management duties. The Business Development Specialist shall be responsible for driving sales and marketing strategies through implementing various mechanisms such as advertising, promotions and digital marketing tools to improve GNCs brand and footprint in the region.
KEY DUTIES AND RESPONSIBILITIES
Taking lead in developing GNCs sales strategy and plans through identifying market segments to be aligned with the products.
To develop measurable sales KPIs and targets for all the sales staff in the region and ensure allocation to track performance daily.
Taking lead on all the sales lead generations, conversions, negotiations and sales promotions activities while working with all the sales teams in GNC.
To develop and implement customer acquisition and retention strategies for the region.
Taking the lead in marketing activities, business campaigns and sales activations to ensure successful implementation, coordination of all sales promotions and marketing campaigns for
GNC products and special events in the region.
Maintaining a close link with the provincial sales teams, implementing regional based personal and corporate selling, direct marketing and sales promotions to achieve GNCs brand awareness and sales growth in the region.
Developing market strategies for all new and existing products and services.
Carry out regular product performance reviews to analyse their performance in line with the budget and strategic objectives and report to Head of Sales.
Supporting the development, review and roll out of new credit and digital channels in the region.
Developing preferred customer pipeline list, carrying out sales and debt recovery client visits and accomplish all selling priorities.
Managing business growth and engagements through the social media platforms for GNC and timely converting them into sales leads generation channels.
Provide monthly reports to management on the Performance of the sales lead generation channels, collections/recoveries and present key items that require their attention.
Working closely with the credit manager to ensure origination of quality loans through carrying out excellent credit analysis by the sales team at the time of selling.
COMPETENCIES
Excellent sales and marketing knowledge
Excellent credit management and debt recovery skills.
Excellent planning skills
Excellent communication skills and presentations skills
Advanced IT skills including use of Excel, Word, email, PowerPoint, databases.
Strong organizational skills and ability to work on own initiative
Good multitasking capabilities and team player.
Ability to work under pressure and to strict deadlines.
Strong interpersonal skills and cultural awareness.
Digital Marketing skills (Content generation and Integration)
QUALIFICATIONS AND EXPERIENCE
A Business related Bachelor's Degree or equivalent
3 year's work experience in sales and credit roles in Financial/Banking sector
INCENTIVES TO THE POSITION
Fuel
Monthly talk time
Cell phone
Performance bonus
APPLICATION
If you fit the role, apply electronically by sending your CV and copies of certificates to [email protected]
CLOSING DATE: Monday 8th August, 2022