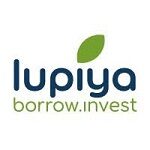 Job Title:  Business Development Officer
Company: Lupiya Financial Services
Location: [Lusaka, Zambia]
About Lupiya Financial Services:
Lupiya Financial Services (LFS) is an award-winning, Zambian-owned fintech startup that provides online loans and Investments.
Job description: Business Development officer will be responsible for customer acquisition and revenue growth. The goal is to drive sustainable financial growth through boosting sales and forging strong relationships with clients.
ESSENTIAL DUTIES AND RESPONSIBILITIES
Develop a growth strategy focused both on financial gain and customer satisfaction.
Conduct research to identify new markets and customer needs.
Arrange business meetings with prospective clients.
Promote the company's products/services addressing or predicting clients' objectives.
Prepare sales contracts ensuring adherence to law-established rules and guidelines.
Keep records of sales and revenue.
Provide trustworthy feedback and after-sales support.
Build long-term relationships with new and existing customers.
Help to plan sales campaigns.
Create a sales and partnership timelines pipeline.
Negotiate pricing with customers, and suppliers in some cases.
Increase sales of the business.
QUALIFICATIONS & EXPERIENCE
Business Development officer should have the following skills, education, and experience:
Proven working experience as a business development manager, sales executive, or a relevant role.
Proven sales record of accomplishment
Experience in customer support is a plus.
Proficiency in MS (Mass Spec) Office and CRM (Client Relationship Management) software (e.g., Salesforce)
Proficiency in English & Market knowledge
Communication, data analytics, mathematical models, and negotiation skills
Ability to build rapport & Time management and planning skills.
BSc/BA in business administration, sales, engineering, social sciences, or relevant field
Open to flexible work hours and working from home.
2 to 3 years relevant work experience
Lupiya's Mission:
Our mission is to foster financial inclusion in Zambia by simplifying borrowing processes and requirements. We believe every Zambian should be accorded fair opportunity to access financing.