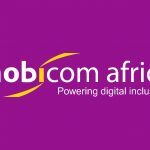 Job Description
The ideal candidate will align, review and direct best sales and B2B sales partnership practices to suit the local market.
Manage projects, stakeholder's realignment (sales, partners etc.) The ideal candidate must possess a deep knowledge of cross functional business links and a 360-degree value chain mindset.
Key Responsibilities
Able to create a brand market entry /sales strategy
Identifying potential partnerships.
Building business cases for internal approval (for business profitability)
Building B2B business proposals engaging clients and generating sales
Closing deals and managing client relationships
Maintaining continuous communication channels with existing Partners, and evaluating their performance
Providing departmental support.
Contacting potential partners to develop relationships and sales
Developing new sales leads and improving sales through various methods
Researching trends and creating new opportunities to increase sales
Collaborating with sales and account teams to ensure requirements are met, such as sales numbers and profit goals
Maintaining a strong understanding of products and services, and innovating new ways to serve businesses
Requirements
Bachelor's degree in marketing, communications, business, or a related field
At least 5 years of sales experience in a related capacity or especially in the digital finance, digital payments solutions and B2B Sales focus
Exceptional communication and presentation skills, and ability to express technical and non-technical concepts clearly and concisely
Expert understanding of service and product, and ability to innovate new ways the product can serve customers/ Partners
Develop and execute best in class standard operating procedure for sales, deployment, and execution for Zambia
Excellent organizational skills to meet goals and set priorities
Develop annual business plan for route to market implementation.
Innate drive to succeed and take initiative
Strong organizational talents and ability to work under pressure and in new environments
Skills and Abilities
Possesses a good knowledge of economics and how current market trends influence sales
Good leadership and communications skills, both written and verbal
Proactive and anticipates potential problems before they can hinder a company's success
Possesses good customer service skills
Ability to draft a business proposal, sales funnel, business case draft and sales methodologies
Able to develop new sales strategies based upon prior experience
Ability to understand and analyze sales performance metrics
Must be willing and able to travel extensively.
Interested and qualified applicants should submit their applications through the email: [email protected] latest September Wednesday 8th September 2021.
Find Zambia Jobs – The best job board for Jobs in Zambia