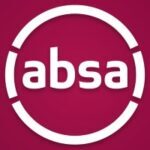 Bring your possibility to life! Define your career with us
With over 100 years of rich history and strongly positioned as a local bank with regional and international expertise, a career with our family offers the opportunity to be part of this exciting growth journey, to reset our future and shape our destiny as a proudly African group.
Job Summary

To deliver high quality support to Corporate & Business banking teams by providing VAF expertise, sales advice and administration of the 3 core products being – Flexi-Buy, Flexi-Lease and Flexi-Rent.
Drive sales performance by setting up car schemes, credit lines with existing major Absa's customers and generating new business leads via our selected vendor alliances.
The key responsibility is driving sales within the Absa's customer base and ensuring that the expected penetration rates within the customer base are achieved.
Job Description
Service
Managing and leading Vehicle and Asset Finance Product sales opportunities across the Corporate Banking relationship portfolio
Managing new and existing Asset Finance customer relationships, dealing with issues proactively and reactively
Working in close cooperation with Relationship teams to provide a world class Asset Finance offering to customer groups.
Management of Absa's Asset Finance customer relationships
Making product presentations to prospective customer groups
b) Sales

Delivering excellence in sales, developing new leads from within the Bank's current customer base.
Using the existing corporate network to maximise sales to bank customers
Performing to plans as agreed, to drive profitability and increase market share
Developing the profile of Asset Finance in Zambia
Developing and maintaining a leads database
c) Liaison with Relationship Teams

Support Corporate and Business Teams in the Development and implementation of new Asset Finance products and services
Hosting Customer meetings to sell Asset Finance, to ensure maximum taxation and structuring benefits are achieved
Training and development, coaching of corporate staff to ensure awareness of Asset Finance
d) Customer

Follow a structured calling program to dealers and suppliers
Conduct interviews with customers applying for finance in an effective and professional manner
Attend to customer enquiries relative to asset finance
Be constantly aware of opportunities for new business and to follow up business which might be lost to other bank e.g. request for references, request for settlements
Nurture relationships with dealerships and suppliers to optimize sales opportunities
Develop relationships with Retail Banking to ensure that VAF services this markets
Report on market trends and development
Risk Management
Managing the set portfolio within the Asset Finance unit, ensuring that risk profiles (book mix) are managed by sales of the correct products within approved risk management criteria
Working in close relationship with CCT and Relationship teams in drafting credit applications.
Responsible for ensuring the sound quality and performance of the VAF portfolio and conducting reviews, monitoring and reporting in line with policy.
Conducting spot checks in order that policies and procedures are adhered to without compromising Absa and VAF governance and risk policies. In the event that a breach is identified, this needs to be highlighted and corrective action taken to rectify breach.
Achieving "GREEN" audits.
Ensure a customer complaints are registered and that complaints are resolved within agreed time lines.
Education
Bachelors Degree and Professional Qualifications: Business, Commerce and Management Studies (Required)