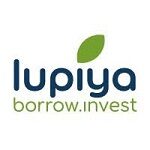 JOB TITLE: Business Development Manager
DEPARTMENT: Operations
Accountability For
Sales Pipeline Management
Marketing Initiatives
Strategic Planning
Fundraising
Product Development
Portfolio Management
Customer Relationship Management
Other duties as requested by supervisor
Key Responsibilities
Contacting potential clients to establish rapport and arrange meetings.
Planning and overseeing new marketing initiatives.
Researching organizations and individuals to find new opportunities.
Increasing the value of current customers while attracting new ones.
Finding and developing new markets and improving sales.
Attending conferences, meetings, and industry events.
Developing quotes and proposals for clients.
Developing goals for the development team and business growth and ensuring they are met.
Training personnel and helping team members develop their skills.
Writing proposals, tenders, fundraising decks/ papers/ reports
Business Development Manager Requirements
Bachelor's degree in business, marketing or related field.
Experience in sales, marketing or related field.
Strong communication skills and IT fluency.
Ability to manage complex projects and multi-task.
Excellent organizational skills.
Ability to flourish with minimal guidance, be proactive, and handle uncertainty.
Proficient in Word, Excel, Outlook, and PowerPoint.
Comfortable using a computer for various tasks.
Key Performance Areas
Number of customers
Loan Book Value and Quality
New Products
Sales Pipeline
Customer Relationship Management