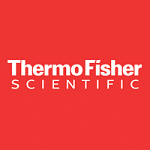 Now is an exciting time to join our Genetic Sciences business. Here at Thermo Fisher Scientific, our industry-leading scale means unparalleled commercial reach, unique customer access and a global footprint. Our broad customer base, from research to clinical to commercial production means you can have a broad and meaningful impact. All while working in an environment where you will be supported, valued and rewarded for your performance. Join the team with an unmatched depth of capabilities and help our customers solve some of the world's toughest challenges from the fight against COVID-19 to Zika & HIV to many others.
The Job:
Thermo Fisher Scientific is proud to support Humanitarian effort across the World.
The Humanitarian Aid Organization (HAO) Public Health Commercial Business Developer will concentrate on supporting the different HAO's in their regions to ensure adequate use of the supply and world class experience with Thermo Fisher Scientifics products and services. In this role you are Expert at connecting with and building trusted relationships with local governments, regional HAO decision makers and public health leaders/influencers to find and grow commercial opportunities.
This position reports to the (HAO) Public Health Commercial Development Manager – Genetic Testing Solution.
You will be in close relationship in your region with the Health Care Content (HCC) Technical Sales Specialist Team in charge of promoting COVID19 solution as well as expanding new sales into emerging infectious disease markets across a broad range of customer segments.
The HAO Public Health Commercial Developer should be able to demonstrate the ability to deliver on sales quota within the region and through both direct and indirect channels. In this role you should show ability to effectively negotiate with and influence potential customers, channel/distribution partners, public health organizations/influencers, and internal stakeholders to build effective solutions for the region/sub-region.
The HAO Public Health Commercial Developer understands current local public health initiatives, roadblocks, and areas of opportunity for Thermo Fisher products as well as future market trends in order drive business with HAOs.
To be fully effective, the HAO Public Health Commercial Developer has strong familiarity with the clinical Invitro Diagnostic and clinical markets. Understands the pathology and diagnostic segments, molecular diagnostics workflows, channels and competition.
As a member of a matrix organization, it is important to have good communications and alignment with the local district sales teams and business partners within Thermo Fisher.
What will you do?
Develop and manage an annual Territory Plan with monthly and quarterly business objectives to exceed financial goals
Ability to create alliances and partnerships by effectively positioning product solutions and value-added services to accelerate customers growth, increase productivity and create new sources of value
Cultivate strategic relationships – maintains contact with key influencers, resolves problems, and seeks additional opportunities to create winning proposals
Drives for Results – takes ownership, has a sense of urgency, persistent, brings things to resolution quickly
Effectively manages time in the territory that aligns with priorities and maximize sales productivity
Be the voice on the ground with the ability to clearly communicate the local voice back into the organization
Drive consensus and achieve buy-in across a complex global matrix organization by building trust amongst colleagues and developing strong, respectful relationships
Balances the needs of the business, division, function, HAO and commercial stakeholders
Ability to influence and partner in diverse cultures
Right phenotype/cultural fit capable of overcoming obstacles and optimizing opportunities in a highly competitive and fast-paced environment with the highest ethical and compliance standards
Execution Mindset – has a strong desire to win/succeed. Ability to take quick action and create outcomes
Courageous and Entrepreneurial. Thinks outside the box, challenges the status-quo, recognizes opportunities, learns from set-backs and repeats.
Driven by the mission and encompasses the Thermo Fisher 4i values of integrity, intensity, innovation and involvement
Who we are looking for: (input experience, skills & abilities)
Bachelor's Degree in Biology, Molecular Biology, Biochemistry or related field; or the equivalent knowledge and experience.
Minimum 3-5+ years of Public Health Commercial experience in Life Sciences (highly preferred) or similar.
Additional education in Public Health, Infectious diseases, Health Economics or MBA is a plus.
Located within the defined geography of the territory.
Minimum of 50% travel expected by car, train & airplane
Valid driver's license in good standing
Must have scientific consulting acumen -demonstrates extensive knowledge of qPCR technologies and applications
Ability to accurately cost projects and speak to workflow advantages to create ROI with the customers and sales colleagues
Accomplished sales skills and can speak to competitive technologies, demonstrate value as a supporting partner in the pre-sales process.
Positive Winning mentality, dynamic, innovative, customer focus and cross-functional team player.
"Please note the employment contract for this role will be through an external vendor until a legal entity is set up in the country."