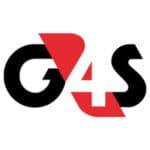 Remuneration and benefits will be commensurate with the seniority of the role and in compliance with company remuneration policy and practice.
JOB INTRODUCTION:
The Business Development Manager is a specialist and responsible for the marketing and sales of integrated security solutions to prospective and existing customers, to achieve established sales targets.. Also to provide support to the rest of the sales team in so far as integrated security solutions are concerned.
ROLE RESPONSIBILITY:
1. Effective management of Sales and Marketing in compliance with G4S business strategy
Development of sales strategy specific to the Technology services, through analysis of Zambia's profile, products and services required and available, existing customer base, resources and competitors.
Identification of potential new business opportunities through consultation and cooperation with operational management, planned prospecting, leads, cold calling and tenders
Arrange and conduct meetings with new and existing business prospects in conjunction with operational management where appropriate, to market G4S integrated security solutions
Conduct/arrange site surveys to identify risks and develop appropriate solutions to meet customer needs
Design technology solutions CCTV, Access Control, Intrusion and Panic Alarm Systems
Audit customer electronic security solutions
Prepare and submit sales proposals/tenders to prospective customers and support the rest of the Sales Team in the same process and where necessary to prepare and conduct sales presentations
Obtain approval from the Sales Director that the proposal complies with the Costing Model
In consultation with the Sales Director, ensure that annual contract escalations of existing customers are finalised
Finalise documentation (Contract & Service Level Agreement) as per standard terms and conditions, with any variations approved by MD/ARO
Preparation and submission of contract schedule for approval to Sales Director
Ensure that a customer file is maintained containing a signed
2. Sales Force
Ensure all sales activities are updated in Sales Force on a daily basis with good data quality
Ensure the minimum Standards for Sales Force are met at all times
3. Health and Safety
Participate in the design, development, review, implementation and monitoring of national safety plans for each year
Participate in safety forums created by company such as safety meetings and safety talks
Report all safety incidents to relevant people and discuss such incidents on all levels
Follow up on any activities assigned through safety meetings
Comply with safety policies and procedures at workplace and away
Wear protective clothing at all times when required
THE IDEAL CANDIDATE:
Qualification
Bachelor's Degree in Business Management, IT, Engineering, Mathematics & Science, Computer Science, Sales & Marketing, Banking & Finance, and Economics
In-depth knowledge and experience of ICT
An MBA will be an added advantage
Skills
Reporting Skills and attention to Detail
At least 3 years hardcore sales experience
Experience in the Banking & Finance Industry, Services, FMCG or logistics, Diplomatic and mining industry is highly advantageous
Experience in a software sales environment
Sales and marketing policy and procedures
Must be a good team player
Conversant with MS Excel, Word and PowerPoint
Security technologies on CCTV, Access Control, Intrusion and Panic alarms.
Data Networking and IP Technologies.
Attributes
Must be honest and work hardworking
Proactive in their work and willing to take the initiative to propose and implement new approaches
Proactive in their work and willing to take the initiative to propose and implement new approaches
Results oriented and Ability to meet Deadlines
Commercial flair
Passion for customer service
Able to work without supervision
High level of integrity
Excellent communication and negotiation skills