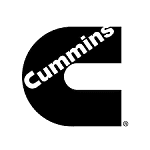 We are looking for a talented Business Development Manager to join our team specializing in Sales for our Distribution Business Segment in Kitwe, Copperbelt Zambia.
In this role, you will make an impact in the following ways:

Growth areas such as Valvoline Oil, Filtration, Parts and Power generation.
Create new customer relationships and strengthen existing customer relationships that enable identification of a customer's needs, business model and buying process.
Development and execution of account plans for top prospects and conduct confirmed upon face to face sales calls.
Gains agreement on the differential advantage of Cummins solutions by helping the customer acknowledge and evaluate existing data and information and the value proposition.
Provide leadership and mentoring to less experienced account executives.
Conducts negotiations according to company guidelines, including payment terms. Assists with collection of accounts receivables when needed.
To be successful in this role you will need the following:

Experience in the mining markets of Zambia a must.
Sales Pipeline Management skills and ensures accountability – Holding self and others accountable to meet obligations
Sales Forecasting skills and Articulation of Value Proposition skills using internal and external customer needs
College, university, or equivalent degree in Marketing, Sales or engineering degree with and added training in Business/Sales management course.
Primary Location

Zambia-Copperbelt-Kitwe-Zambia, Kitwe, Distributor Branch