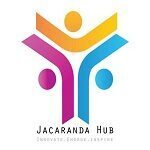 The business development executive will contribute to the strategic development of the hub; including identification of new specialized opportunities for growth and income, new business pipeline development, implementation of partnerships and subsequent client/partner interface.
Key Responsibilities
Developing and executing the marketing and social media strategy – from driving awareness to acquiring qualified leads and closing deals.
Ensuring that the hub generates income from current and future projects.
Contributing to the annual Business Development Plan; this may include preparing the annual Work Plan and defining and monitoring annual targets and objectives.
Developing and implementing strategies for securing new products, technology services and distribution channels.
Determine new opportunities by analyzing member/community needs, forecasting long and short-range market potential within the region.
Developing the hub's involvement with existing partners in order to retain them.
Further, developing multi-tier relationships to grow business with existing partners.
Developing and delivering the business plan through carrying out research, formulating market analysis and delivering accurate business reports.
Pro-actively hunting for target organizations and establishing communications with those businesses that can benefit from the hub's programs and services.
Building brand awareness by acting as an ambassador for the company brand and by developing and managing marketing tools.
Adopting a hands-on approach in the developing, monitoring the implementation and execution of marketing strategies.
Coordinating and supporting the social media team.
Qualifications: 
Degree in marketing, business administration, or similar.
Specialised Knowledge and Experience
Sales and Marketing experience.
Experience working in a social enterprise / NGO.
Ability to enhance revenue by identifying pain points and suggesting suitable products or services.
Great networking skills.
Excellent written and verbal communication.
Resourceful, with outstanding research skills.