Full Time
Applications have closed.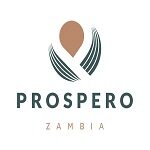 Prospero Zambia
The company aims to develop a strong business development approach that will support to achieve this future commercial viability. Prospero has identified increasing demand for its services and is therefore looking for a consultant who will work with Prospero staff to further focus its target client segmentation, build staff capacity on business development and coordinate proposal development and submission.
Specific duties will include:
Conducting market opportunity and client mapping assessment that will explore the possible clients, undertake relevant analysis/segmentations and make recommendations which clients/opportunities to prioritise.
Coordinating, managing and leading proposal development processes (both technical and financial) with Prospero teams.
Monthly business development updates that will provide new market intelligence including on business opportunities and new trends
Developing a business development management system to track business opportunities from opportunity identification, opportunity tracking, proposal development, submission, and evaluation.
Developing and providing training for Prospero staff on business development including opportunity scoping and tracking, proposal development, client negotiations and management, etc.
How to apply
Please submit the following via email to [email protected] by July 14th, 2022:
Technical proposal
Financial proposal
In the email subject line, please indicate: Business Development Consultant.