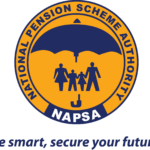 National Pension Scheme Authority (NAPSA)
NATIONAL PENSION SCHEME AUTHORITY
EMPLOYMENT OPPORTUNITY
The National Pension Scheme Authority (NAPSA) wishes to fill the position indicated below. Interested applicants who meet the required competences are encouraged to apply.
The successful candidates will be expected to have demonstrable competencies relevant to the job.
1.0 Business Continuity Manager NC 03 (One Year Contract): Head Office
1.1 Main Purpose of Job
The Business Continuity Manager coordinates the development and implementation of the Authority's Business Continuity strategies to ensure the Authority is adequately prepared to provide services at an acceptably minimal level when the Authority faces business disruptions while recovering from these disasters, sudden changes and preventable risks. Additionally, the manager coordinates disaster recovery initiatives to avoid failure of the Authority to execute its mission and objectives in the provision of the required services.
1.2 Key Responsibilities
(a) Coordinates the development of the Authority's Business Continuity plans and identify critical functions and needs.
(b) Design and outline Business Continuity Plan goals, objectives and scope for business plans and plans and crisis.
(c) Coordinates the Implementation of with best practices to promote sustainability in strategic planning initiatives.
(d) Design and implement disaster recovery programmes and coordinate the management of the Disaster Recovery Centre with Information Technology.
(e) Coordinate the Design and implementation of the tests and exercises of the Business Continuity plans and crisis management processes.
(f) Helps to clearly identify any gaps in knowledge, skills and abilities for individuals assigned to business continuity roles and responsibilities.
(g) Assist the Director with assigning the best individuals in user directorates/departments to roles and responsibilities.
(h) Coordinates implementation and monitoring of policies and procedures in ensuring the overall integrity of the system.
(i) Maintains various contingency plans in case of emergencies, so that the information and records of the Authority is not destroyed and can easily be retrieved.
(j) Establishes contacts/networks for recovery resources and support systems.
(k) Coordinates the highest level of protection of the infrastructure and properties of the Authority in the event of crises, emergencies and disasters.
(l) Perform duties relevant to Business continuity and Disaster recovery as may assigned from time to time.
1.3 Qualifications and Experience  
Grade 12 Certificate with 5 'O' levels with credit or better including Mathematics and English.
Bachelor's Degree in Risk Management, Business Administration, Accounting, Economics, Information Technology or related fields.
Certified Risk Analyst, Certified Enterprise Risk Manager, or equivalent Risk Management Certifications.
Not less than five (5) years' experience in Strategy and Risk Management at Management level in an organization of similar size.
TO APPLY
Your application letter should be accompanied by a CV and copies of relevant certificates and should also specify your contact address and telephone number(s).
Application letters should be addressed to:
Director Human Resources and Administration
National Pension Scheme Authority
Levy Business Park
Church Road
P.O. Box 51275
LUSAKA
The closing date of receipt of applications is Monday 2nd August, 2021.
PLEASE NOTE THAT:
ANY FORM OF LOBBYING WILL LEAD TO AUTOMATIC DISQUALIFICATION OF THE CANDIDATE AND ONLY APPLICANTS WHO MEET THE SPECIFICATIONS INDICATED ABOVE WILL BE ACKNOWLEDGED. FEMALE CANDIDATES ARE ENCOURAGED TO APPLY.
BE SMART, SECURE YOUR FUTURE