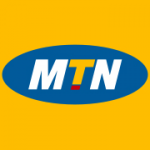 MTN Zambia
Prepares and analyses management reports and business performance and conducts a general financial analysis of the finance reports obtained from various departments;
Provides input regarding the impact of MTN Finance related financial decisions made across the business;
Contributes towards long-term forecasts and predictions (2-5 years);
Analyses trends and highlight areas of the business that may be developed further;
Translates targets and strategies into operational plans, ensuring alignment of these to business strategy, executing thereof and implementing corrective actions where necessary;
Analyses and Tracks other Business KPIs against targets and industry including Network KPIs, IT KPIs, and Business Financial and Non-Financial KPIs etc;
Fulfils a specialist role for ad hoc projects where required, giving specialist input, making recommendations, identifying areas of risk and non-compliance, and making recommendations as appropriate;
Prepares Monthly Report Management Pack commentary;
Analyses/Monitors company's financial position on a monthly basis against targets by monitoring profitability and Cash flow position;
Provides financial input to determine the viability of new projects/products.
Candidate Requirements
Grade 12 certificate with 5 credit or better of which English and Mathematics are a must;
Fully qualified in BA Finance & Accounting/ACCA/CIMA;
Minimum of 3 years financial analysis experience with 2 years experience in a large organization.
Telecommunications experience will be an added advantage;
Good knowledge of IFRS, basic knowledge of VAT and Tax principles;
Good understanding of budgeting procedures and principles;
A high technical knowledge of financial reporting.
Women are strongly encouraged to apply
Applications should be emailed to [email protected]. Please indicate the job title in the subject of your e-mail and use your full name and the job title you are applying for as the filename of your application. Application should consist of your letter and CV only, in a single document. Hand delivered applications will not be accepted and closing date for accepting applications is 6th April 2021.
Note: that only shortlisted candidates will be contacted.