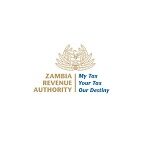 Zambia Revenue Authority
Experience :
Fresher Can Apply
Job closing date :
23-Mar-2021
Job Description
Reporting directly to the Manager- Enterprise Business Analysis, the job holder will be responsible for bridging the gap between the development team and the business users by helping in evaluating business processes, analysing business requirements from users, uncovering areas for improvement, and developing and implementing solutions.
The job holder will also be responsible for supporting the delivery of projects around innovation solutions by working closely with the other members of Innovations and Project Management Department.
Responsibility:
MAIN DUTIES/ACCOUNTABILITIES
Assist in streamlining and successfully implementing functional solutions according to user specifications;
Work closely with the end users in enlisting and defining requirements that do not restrain the ability of designers or developers to innovate;
Work with business teams to ensure that practical solutions are appropriately tested in line with the user requirements;
Supporting the implementation of solutions from conception till initiation by providing information, managing stakeholders and engaging in all the key business analysis tasks that need to be completed to implement the solution;
Perform mapping of processes, offices and roles for various projects;
Closely work with the research and innovation team to identify and recommend enhancements and new requirements to various systems within the authority;
Be an agent of change for the successful implementation of system enhancements as well as new systems;
Gathering critical information from meetings with various stakeholders and producing useful reports for possible implementation;
Assist the end users in gathering and interpretation of user requirements;
Ensure that proposed test solutions cover all aspects of delivered business specification; and
Serving as a liaison between various stakeholders and end users.
MINIMUM REQUIREMENTS
Grade Twelve (12) School Certificate or General Certificate of Education Equivalent;
University Degree with a bias in Business Administration, Accountancy, Project Management, Information Systems, Economics, or equivalent and other relevant professional qualifications .i.e. ACCA, CIMA; and
A minimum of two years work experience in a related role.
Must have a basic understanding of ZRA operations
OTHER SKILLS AND ATTRIBUTES
Team Player
High level of Integrity
Tactful and diplomatic
Result oriented with sense of urgency
Good Interpersonal skills
High levels of Job commitment