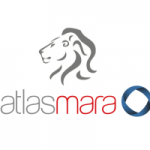 Exciting Career Opportunities
Designation: Business Analyst – Technology Projects
Reporting Line: Project Manager
Business Unit: Information Technology
Location: Lusaka
Employment Type: One (1) Year Contract
Job Purpose
To gather analyse and consolidate business requirements for IT projects to ensure business needs are translated into functional requirements
Key Outputs & Responsibilities
Business Requirement Gathering and Functional Specification construction
Respond to a business need or issue and ensure thorough understanding thereof through stakeholder engagement, research and workshops to create products that meet strategic goals of the bank,
Conceptualize a workable solution so as to address the business objective and define supporting processes, organizational structures, capabilities and relevant KPI's and KRI'S
Management/co-ordination of relevant phases of the development life-cycle
Engage with internal and external stakeholders to manage relevant phases of the development life-cycle.
Brief internal and external team members on specific development requirements and co-ordinate and monitor their performance to ensure standards and deadlines are met (where appropriate).
Adherence to IT governance, risk and compliance standards
Maintain awareness of the control framework for accurate, timely & relevant reporting
Provide ad hoc reports in line with stakeholder requests so as to ensure prompt & proactive risk mitigation
Effective Teamwork, Self-Management and Alignment with Group Values
Act in an ethical, transparent and morally defensible manner, including highlighting unethical practices.
Promote a co-operative climate in working with others to achieve collective goals.
Display skill at mentoring/coaching others and resolving conflict.
Stakeholder Engagement
Build strong relationships across the business to ensure trusted advisor relationships with business
Monitor outsourced partners' adherence to SLA requirements as required for stakeholder satisfaction.
Liaise with business users and broader IT team to provide information and assist with queries
Resolve problems, conflicts and bottlenecks as required to ensure smooth workflows.
Experience & Qualifications
Grade 12 School Certificate with 5 credits including English and Mathematics
Degree in Computer Science or any relevant IT and/or business degree
A Project Management Certification (PRINCE2. PMP etc.) is an added advantage.
Experience with Agile Project Management (Kanban or Scrum).
Demonstrated experience in the use modern Project Management tools like Jira and Microsoft Project
Interested Applicants who meet the job requirements should e-mail their CV's to
[email protected]
. Only shortlisted candidates will be contacted. For detailed information on the jobs, visit our website at
 www.atlasmarazambin.com
. Be sure to include the job applied for in the subject field.
Closing date: Wednesday, 8th September, 2021.
Reshaping African Banking