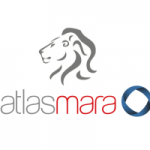 Designation: Business Analyst
Reporting Line: Manager – Organisation and Methods
Business Unit: Banking Operations
Location: Lusaka
Employment Type: Permanent
Job Purpose
Document all Policies and Procedures and implement process improvement initiatives to increase e‑ciency and drive successful customer outcomes.
Key Outputs & Responsibilities
Create process documentation/workflows, knowledge articles and user guides to ensure compliance and improve employee efficiency.
Collect and document business requirements for project and process improvement/automation works to improve process efficiency.
Facilitate process workflow modelling to collaborate on process improvements, automation capabilities and clearly defined end-to-end use cases.
Analyse existing process design to monitor and measure the effectiveness of the Bank to ensure consistent value delivery to its customers.
Extract reports and provide a high-level analysis of data to aid in decision making.
Develop inter-departmental Service Level Agreements and monitor adherence to ensure conformity in service delivery.
Lead and participate in brainstorming sessions to elicit ideas, requirements and potential solution options.
Prepare and recommend proposals to revise methods and procedures, alter workflows and resolve organisational problems.
Review operating procedures, Policies and other documentation to ensure alignment with internal policy and regulations.
Risk and Compliance
Ensure ongoing compliance with internal Policies and procedures and stay abreast with regulatory changes to minimize the impact there of.
Proactive identification and mitigation of risks to ensure prompt remediation or avoidance.
Stakeholder Relationship Management
Build and maintain professional working relationships with all stakeholders, displaying sound abilities to communicate at all levels, track progress on tasks and manage expectations to ensure clients' needs are met.
Liaise with business users and broader IT team to provide information and assist with queries.
Act swiftly to resolve queries, conflicts and operational breakdowns, to achieve set objectives.
Effective Teamwork, self-Management and alignment with group values
Ensure the function complies with all relevant internal policies, procedures, guidelines and regulatory requirements to ensure successful outcomes.
Promote a co-operative climate in working with others to achieve shared goals.
Education Requirements
Grade 12 School Certificate with 5 Credits including Mathematics and English.
Bachelor's degree in Banking and Finance, Business, Project management or any other relevant degree
Experience & Qualifications
Minimum 2 years' experience with substantial exposure to Business Process Management, Project Management and Retail Banking.
Experience with Business Process Modelling, Business Analysis and Process Re-engineering.
Relevant Project and/or Process Management Certifications an added advantage.
Presentation and Facilitation Skills – written and verbal.
Excellent organizational and time management skills.
Interested Applicants who meet the job requirements should e-mail their CV's to [email protected] Only shortlisted candidates will be contacted. For detailed information on the jobs, visit our website at www.atlasmarazambia.com. Be sure to include the job applied for in the subject field. Closing date: Thursday, 25th November, 2021.