Full Time
Applications have closed.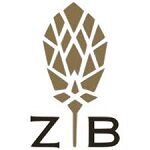 Dreaming big is in our DNA. Brewing the world's most loved beers and creating meaningful experiences is what inspires us. We are owners, empowered to lead real change, deliver on tough challenges, and take accountability for the results. We are looking for talent that shares these values, that is ambitious, bold & resilient. We want talent that is looking for fast career growth, cross-functional experiences, global exposure and robust training & development.
The key purpose of this role is to facilitate continuous improvement in plant reliability through TPM development and maintenance/project planning.
Key outputs and responsibilities:
Plan maintenance and projects
Plan scheduled maintenance
Plan shutdowns and projects and feedback on progress
Review shutdowns / projects
Participate in job observations
Identify the required follow-on work and raise the relevant work orders
Develop and implement asset care plan
Capture data, analyze and generate asset care reports
Analyze the equipment data to identify failure causes and dominant failure modes
Identify the maintenance tasks
Optimize schedules
Maintain COSWIN system integrity
Ensure correct system usage by team – auditing and coaching
Publish standard reports
Facilitate problem solving
Identify problems or potential problems
Facilitate problem solving
Administer a gap list
Identify equipment eligible for design out maintenance
Work in teams
Communicate effectively in teams
Contribute to self and team development
Key attributes and competencies:
Facilitate problem solving
Plan maintenance and projects
Develop and implement Asset Care plan
Work in teams
Maintain COSWIN system integrity
Generate reports
Interface with production planning
Proven leadership skills
Analytic problem solver
Influencing ability with regards to Asset Care
Profile:
Education
Minimum of FTC (Electrical) or Mechanical plus SABM Brewing Diploma
Degree in Electrical Engineer or Mechanical Engineer (advantageous)
Registered Engineer
Experience
Minimum of 3-6 months on the job training
6-9 months on the job training (advantageous)
1-2 years as an Electrical or Mechanical Technician or 3-4 years as Mechanical Artisan or Electrician within the Brewing Industry
Additional information:
Band: VIII
AB InBev is an equal opportunity employer and all appointments will be made in-line with AB InBev employment equity plan and talent requirements. We are a company that promotes gender equality. Internal applicants require Line manager approval. Please note that only short-listed applicants will be contacted.
The advert has minimum requirements listed. Management reserves the right to use additional/relevant information as criteria for short-listing. Interested candidates who meet the above specifications may apply no later than 02 April 2023.